There may be a non-incestuous romance for Cersei Lannister of Game of Thrones on the cards, as actor Nikolaj Coster-Waldau gave an interview about his on-screen sister's love life, almost dropping a major spoiler.
In an interview with The Daily Beast, Coster-Waldau spoke about the scene in which in character, Jaime Lannister, confessed his deep love for his twin sister, Cersei – who is played by Lena Headey.
On Jaimie's outlook, he said: "He's not like his sister and brother, but he's been on the battlefield his whole life, and knows about people's weaknesses and loving someone unconditionally — because he loves his sister unconditionally.
"Plus, there are no other suitors. Well, that's not true... but he has to step up and take his father's place. Wow, I was about to reveal something from season seven and thought: 'What am I doing?'"
Elsewhere in GoT world, former EastEnders star Tamer Hassan, who leads the Dothraki masses on the fantasy series as Khal Forzho, says he'd go back to the BBC1 soap in an instant.
The 49-year-old actor appears to be missing life as a soap villain after originally starring on EastEnders in late 2008 in the role of Suzy Branning's evil ex-boyfriend, Ahmet, over the Christmas period.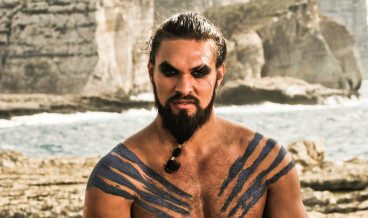 An EastEnders comeback may also be inviting to the small screen star due to his familiarity with Danny Dyer from working together on the cult classic movie, The Football Factory.
On whether he may be reunited with Dyer on screen, who now plays Queen Vic landlord Mick Carter, Hassan told OK Magazine: "I would go back in an instant."
Hassan also revealed how he got the part of misogynistic Khal in the HBO series, recalling: "I read for the first three seasons and originally for the part of [Jason Momoa's character] Khal Drogo, but it just never worked out. It got to the point where I said: 'Just tell them I'll do it for free!'
"In the end, my agent made me stop at the casting director's house as it was on the way to the airport when I was going to Ibiza. I read some bits in Dothraki and suddenly I had a job," he added.