HBO has finally announced the launch date for the eagerly anticipated season 7 of Game of Thrones.
Releasing the first dramatic teaser trailer, during a Facebook Live event on Thursday, the cable network revealed that the Emmy-winning fantasy hit will return for season 7 on July 16.
The announcement was made during an hour-long Facebook Live event that was apparently beset with technical problems, as more than 160,000 viewers were left watching ice melt during three separate broadcasts as the stream cut out twice.
The otherwise innovative event finally kicked off with messages from the cast, and the show's theme song, as a camera slowly pushed in on a block of ice in a dimly lit chamber.
Alluding to the title of the novel A Song of Ice and Fire, on which Thrones is based, fire raged against the ice and, as Facebook users typed the word "fire", the flames grew, melting the ice to reveal the premiere date.
While the 80-seconds trailer does not draw on footage from the new series, the characters can be heard delivering lines of dialogue over images of intertwining statues of dragons, direwolves and lions, representing the great houses of the Westeros, the Targaryens, the Starks and the Lannisters.
"There's only one war that matters: the Great War," says Kit Harington as Jon Snow. "And it is here."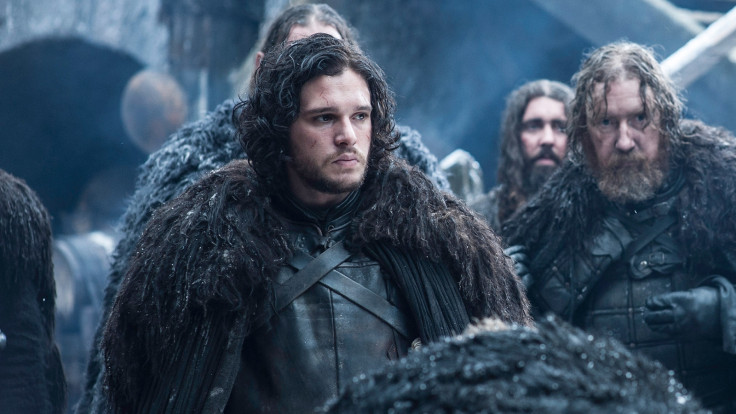 The series will include seven instalments comprising original stories, which also draw on the creator George RR Martin's eagerly awaited novels The Winds of Winter and A Dream of Spring, The Guardian reports.
While the new season sees the surviving cast members return, also joining the cast is Oscar winner Jim Broadbent. "I'm a maester, an archmaester," he said of his role. "I'm an old professor character."
The network had been keeping details of the shows return firmly under wraps until now, after the launch date was delayed for several months from its usual April debut to accommodate production requirements.
While fans of the award-winning fantasy series turned to social media to celebrate its long-awaited return, others were left dismayed that, with over four months before the series begins, the wait is far from over.