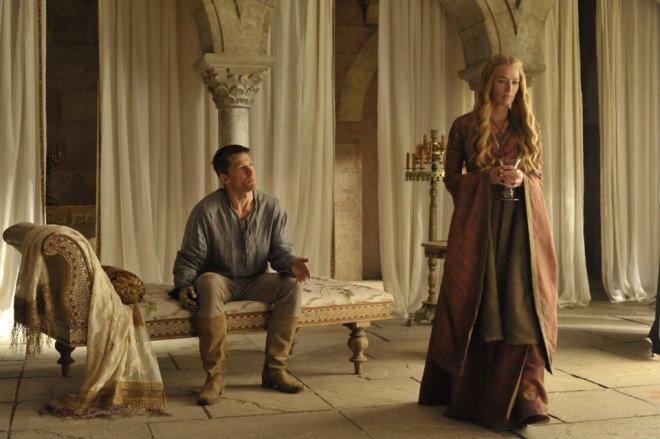 It looks like more troubles are awaiting the Stark family in Game of Thrones Season 4.
A new GoT trailer released by HBO for the upcoming season focuses a lot on the troubles of the Stark children.
"There's Arya, whom Jaime commands Brienne to hunt down; there's Bran, who's all but given up hope for survival; and there's Sansa, whose 'loving' husband Tyrion finds himself at Death's door," states a TV Line report.
In addition to the plights of the Starks, the trailer (below) also shows a vengeful Stannis, a spectacular shot of Daenerys' giant dragons and a yet another incestuous moment between Jaime and Cersei.
Things do not seem too bright for the Lannisters as well as it appears there will be more hell to pay than ever for Tyrion, Jaime and Cersei Lannister in the new season.
The fourth trailer gives fans a closer look at all the drama to come in House Lannister this season, with Cersei vowing to take revenge on Tyrion in the first moments of the clip, reports Hollywood Life.
"Your joy will turn to ashes in your mouth, and you'll know the debt is paid," Cersei warns him threateningly. Tyrion, who looks a bit terrified, says "Sooner or later, Cersei always gets what she wants." Can this be a hint that Tyrion might lose the beautiful Shae?
The inter-house battle for the throne seems far from over. Daenerys proves that she will continue to be a force to reckon with in Season 4, giving the priests a firm ultimatum: "They can live in my new world, or that can die in their old one."
The new season premieres on April 7 in UK.