Game of Thrones Season 5 'No Nudity' Alert a Hoax: Funny Twitter Reactions to BBC's 'Breaking' News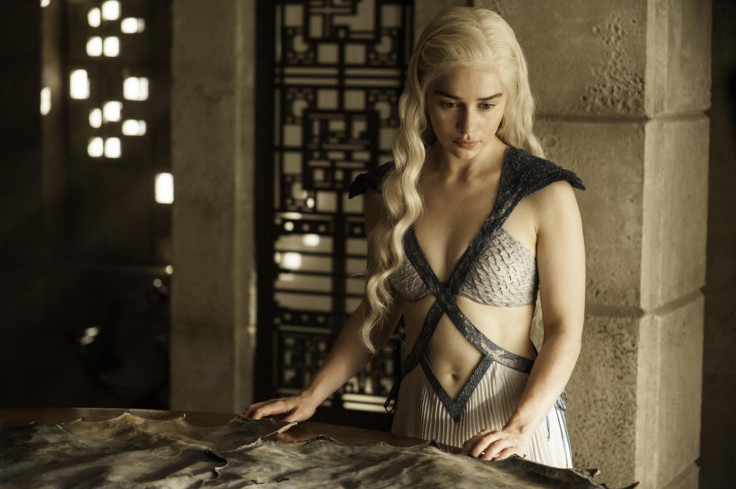 Game of Thrones fans, on 25 June, were subjected to something a lot more distressing than witnessing shocking deaths of their favourite characters on the show – a news alert from a BBC app saying, "No nudity in latest episode of Game of Thrones!!!"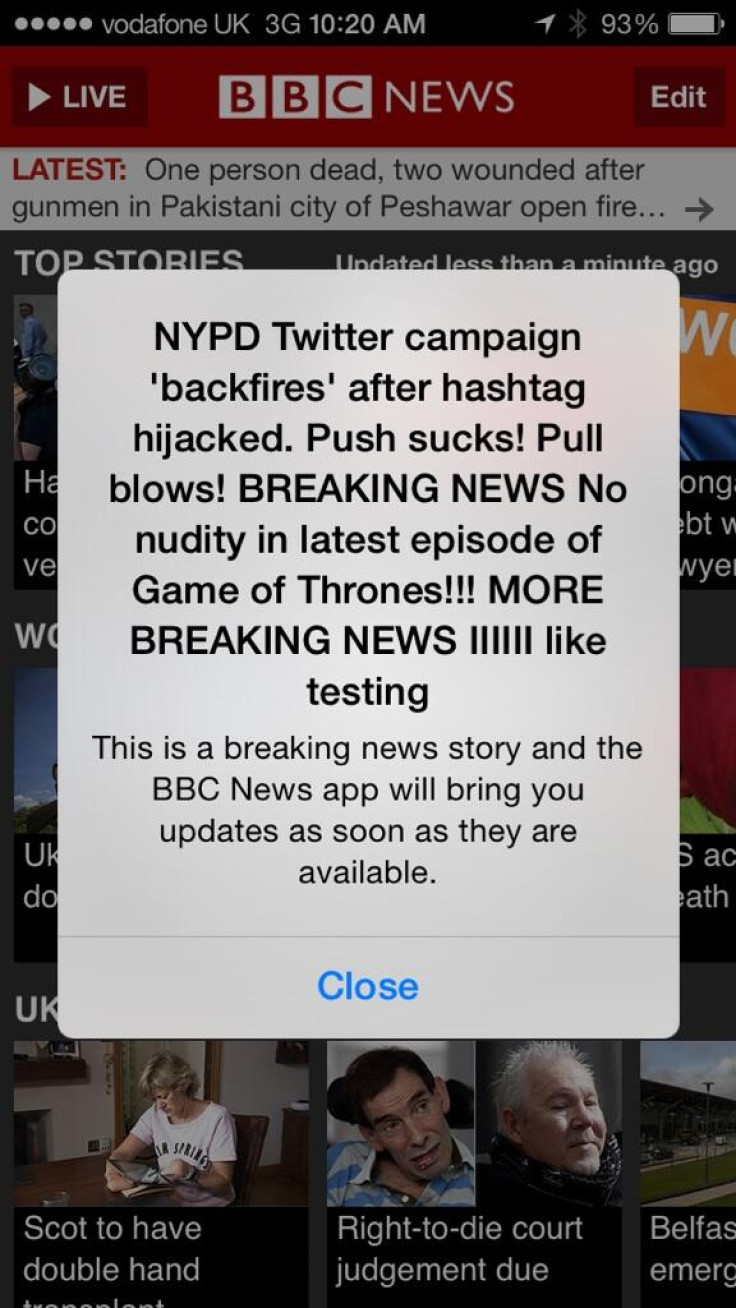 The long breaking news alert left users confused and many took to Twitter to share this update. However, BBC soon apologised for this erroneous message via its BBC News feed on Twitter late Wednesday saying:
We apologise for previous two test push notifications which were sent in error to BBC News app subscribers

— BBC News (UK) (@BBCNews) June 25, 2014
Some British websites initially suggested a hacking attack. However, the UK public broadcaster on another Twitter feed, AboutTheBBC, reacted to one post by saying: "Not hacked, but glad you're an avid follower of our app."
Following the false news alert, BBC obviously became a punching bag for users on Twitter. Here are some funny Twitter reactions on the erroneous update:
yeah mate i should think so we are all very upset about the no nudity in the last game of thrones episode pic.twitter.com/ngzqWITpuU

— laura ✿ (@dianalxdris) June 25, 2014
BREAKING NEWS: No nudity in latest game of thrones episode. Sorry if I wanted news like that is have downloaded the sun app @BBCNews — Jack (@JackBeagle_) June 25, 2014
Has @BBCBreaking app been hacked?! Apparently "no nudity in latest ep of game of thrones" is a story I need to know immediately.

— Suzie (@rollerpolarbear) June 25, 2014
Either the @BBCBreaking app has been hacked or they need to redefine what news is. "No nudity in Game of Thrones" is not breaking news. — Sam Clarke (@sjclarke) June 25, 2014
TBH 'No nudity in latest Game of Thrones' is the first useful piece of news the BBC have reported in years...

— Jonny Morris (@jonnymorris1973) June 25, 2014
Hah oh dear! 'Push sucks! Pull blows' 'No nudity in Game of Thrones' @BBCNews Truly breaking news. #hacked pic.twitter.com/lhdttsjXnM — clara joanna (@mushypeasss) June 25, 2014
© Copyright IBTimes 2023. All rights reserved.