Game Of Thrones season 6: Jon Snow and Melisandre theory; actress Carice Van Houten teases resurrection?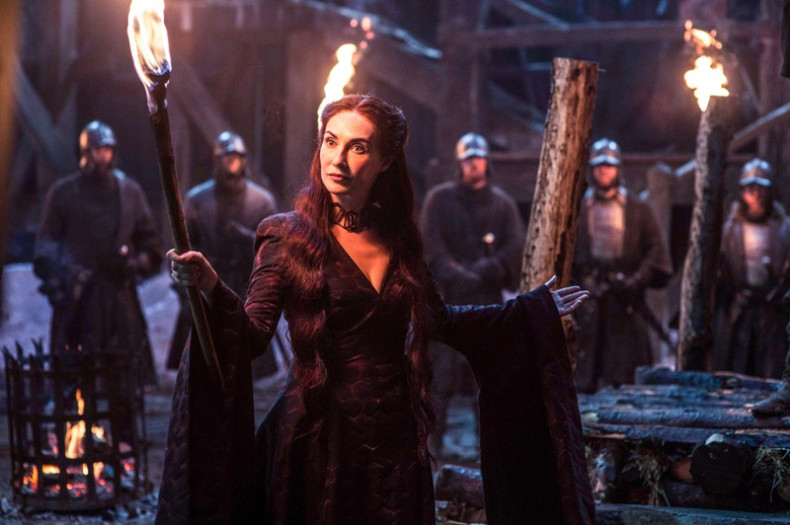 Warning: Game Of Thrones spoilers ahead
The shocking and tragic Game Of Thrones season 5 finale gave rise to several fan theories around Jon Snow's resurrection. The most popular one involves the Red Priestess Melisandre.
Since she was in the vicinity at the time of Jon's murder, viewers are speculating that she will work her magic to bring him back to life in season 6. Her many scenes with Snow in the last season and the fact that she came back to Castle Black just before Stannis Baratheon led the Siege of Winterfell, only strengthen the fan-theory.
So even though the producers, and actor Kit Harington himself, have stated that Jon Snow is really dead, could there be the slightest chance of the beloved character making an epic return in the next season? Actress Carice Van Houten who plays Melisandre hinted in an interview with The New Daily that something "spectacular" will happen on the show when it returns next year.
"You've seen her clock Jon Snow, which is a great ending because you think, 'Uh oh, what's going to happen there?'" Van Houten said of her character's appearance in the season 5 finale. "You feel that she is concentrating more and more towards Jon Snow ... there are slight hints that something's going to happen," she teased.
So, will this "something" be Jon Snow's miraculous return at the hands of Melisandre's magic?
"I was doing ADR [a dubbing process] the other day and then the producer was there and he was saying something that I've heard before, which is quite spectacular, for next year, which I really can't say anything about," the actress said cryptically.
In the series, Melisandre has always taken a keen interest in characters who are blood relatives of the king - be it Stannis or Gendry (believed to be Robert Baratheon's bastard son).
In the episode Sons Of The Harpy, Melisandre attempted to seduce Jon Snow but he did not give in as easily as her other victims. The seduction has been cited as a hint to Jon Snow's true lineage, which has been a mystery since the first season of Game Of Thrones.