Tyrion Lannister warns Daenerys Stormborn in the promo for Game of Thrones season 6 finale and says: "Are you afraid of the game? Good, you are in the great game now and the great game is terrifying. The mother of the dragons has already displayed her fiery valour before the masters and their army. And now she has set her eyes on the Kings Landing to reclaim the iron throne which was once owned by her father, the Mad King Aerys I Targaryen."
Who is better than the dwarf Lannister to guide her through the treacherous path? She also has the support of House Greyjoy and their massive fleet of ships but before the queen of Meereen reaches her army at her desired destination, Kings Landing has its own problems to deal with.
Click here to login to HBO Go and watch the episode live online. The HBO Now website will also stream the episode from any web browser or computer, as long as you have an account.
In episode 10 titled Winds of Winter, Cersei's fate hangs in the balance as she faces trial at the hands of the High Sparrow and the Seven. What is more excruciating for her is that the order was passed by her own blood, her son Tommen.
But knowing the true nature of Cersei and how she can manipulate things in her favour, it is possible that she will play her trump card during the trial and turn the tide, even though her twin and lover Jaime is not around her. The King's Slayer is at the Riverlands with Lord Walder Frey.
Elsewhere at Winterfell, Sansa Stark and Jon Snow are rebuilding their home after ending the reign of Ramsay Bolton. However, their war has just begun and knowing the deceitful road ahead, the former Lord Commander of the Night's Watch tells his sister the importance of trust.
But Sansa has a major debt to pay back and it is the help she received from Lord Petyr Baelish, popularly called Littlefinger. And fan theories suggest that he may propose her for marriage in order to rule Winterfell and eventually fulfil his secret dream of ruling Westeros.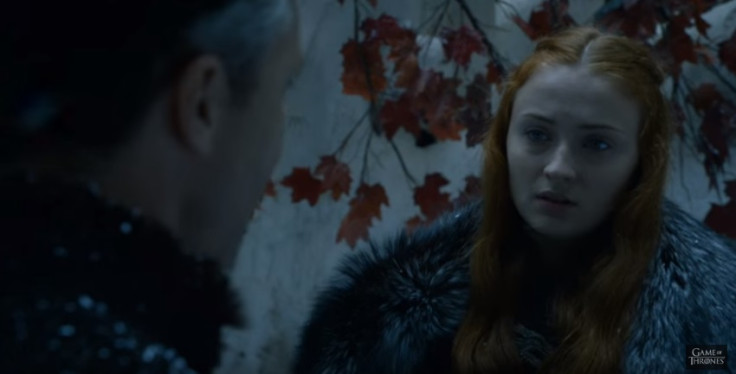 Bran Stark is safe somewhere after he was saved from the walkers by his uncle Benjen Stark and rumours are abuzz that his vision will play an important role in the finale.
GoT season 6 episode 10 titled Winter is Coming will air on Sunday, 26 June on HBO.