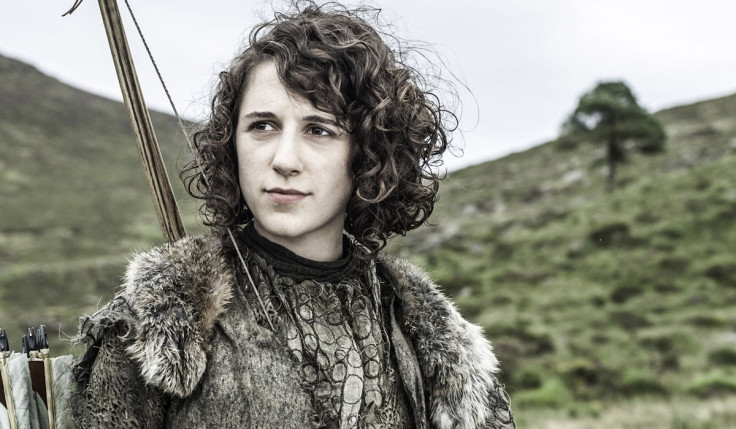 Game of Thrones actor Ellie Kendrick has criticised the film industry for being a "closed shop" as she works to help underrepresented youngsters get noticed and make their inroads into the entertainment business.
Kendrick, who plays Meera Reed on the HBO fantasy show, is an ambassador for Creative England's Shortflix scheme, which seeks to aid young filmmakers who aren't in education, employment or some kind of training.
"I've worked in the film industry on and off for about half my life and I've noticed that the worlds that are represented on our screens by no means mirror the worlds that we see around us in our everyday lives," she told the BBC.
"Part of that is because it's such a difficult industry to break into and often it requires huge financial support from parents or jobs. Or it requires contacts you've made in film school - which again costs a lot of money.
"So it's a bit of a closed shop."
Launched in May, the Shortlfix scheme is looking for applicants hoping to win funding for their short films, and in turn get a foothold in the film industry.
"It's a gateway to people who might not have the financial means or the industry contacts to break into that industry," said the 27-year-old, who then explains how creating opportunities like this will be better for the industry long term.
"It's just going to make better drama and better films because we're going to have more stories and a broader range of voices, and that's always going to make much more interesting work," she said
"Sometimes people are put off by seeing only white middle-class period dramas. Not that there's not a place for those. But when those are the only things that are exported to a global market, we start to think that's the only thing British film can do. And there's so much more to it than that."
Kendrick's career has included roles in Oscar-contender An Education, opposite Carey Mulligan, the lead role in 2009 mini-series The Diary of Anne Frank and other TV series including Upstairs Downstairs and Misfits.
In Game of Thrones she has played Meera Reed, protector of Bran Stark, since the third season in 2013.
"So much of this industry is about knowing where opportunities are," she says. "I was only able to become an actor because I happened to know someone who told me about an open audition that a kids' agency was having.
"If I hadn't had that one person tipping me off, then I wouldn't have been able to get into this industry. Loads of it is about contacts, and it's awful that that's the case."
Creative England's Chief Executive Caroline Norbury added that the organisation was established "to combat the challenge that whilst talent might be everywhere, opportunity is not" and to "make sure that talented people and creative businesses are connected to the money, the markets and the networks that will help them to thrive".