Jim Woods, CEO of The Crowd, wants to save the planet and make money. He is at heart, he says, "an entrepreneur with a soul".
Jim Woods, 42, set out on a journey from Eton via Edinburgh University to banking and INSEAD. You can picture him in a period house with tennis courts, chocolate labs and a country kitchen.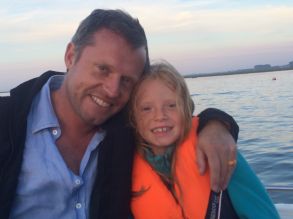 But something drew him away - "almost by accident", is how he tells it. He saw the explosion of internet deliveries and realised a new mode of transport was needed. So he set up a team to redesign and launch a new motorbike to make those deliveries easier: with more storage, capacity for a heavier load and a low centre of gravity.
Now used by Domino's and Addison Lee, he sold the business at a slight loss but counts his battle scars among his assets.
After motorbikes – which he still loves and rides – and while awaiting the birth of his first child, he picked up a book at his father's house, The Revenge Of Gaia: Why The Earth Is Fighting Back And How We Can Still Save Humanity, by James Lovelock. It profoundly affected him. He connected the dates set out for the decline of the planet with his daughter's lifespan and realised he had to be part of the 'fight back'. He and his pregnant wife went to hear Lovelock speak and he was captivated but unsure about what to do to make a difference.
He looked at various options but was drawn into Green Mondays, now The Crowd, whose events he had started attending. Its mission is to "empower a network of people to be transformative by knowledge sharing". It connects 10,000 people interested in sustainability and meets monthly to "inspire and connect". While full of enthusiasm for its core mission, Woods worried that events couldn't be transformative enough for his tastes.
So he's taken another step forward. Inspired by the power of shared data and his frustration that we are collectively struggling to articulate the benefits of corporates being sustainable, he has developed The Curve. Which sits within The Crowd. Keep up.
The Curve is a sharing platform for companies investing in green initiatives. You know, solar panels, controlled lighting or better insulation. It aggregates shared data that they input to show which investments give best return.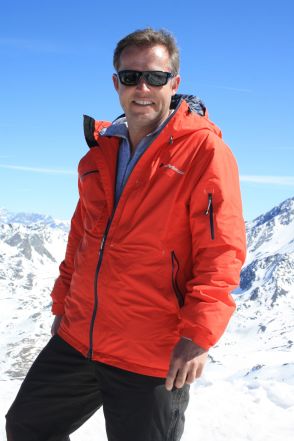 Woods explains the site is needed because "sustainability isn't usually core business, companies find it hard to invest and don't know where to put their money. So many just ignore it and get on with doing whatever it is they normally do."
The Curve is designed to help them make good decisions based on the experiences of their peers: the power of the collective. So far 65 companies have anonymously entered their information onto Survey Monkey - including about half of the FTSE100 – and the aggregated results show a 3.2 year payback on green investments – or 25%.
Woods is very excited about this. He is raising funds for a tailored platform to make the information sharing easier. For him the Curve breaks the connection between idealistic green thinking - which has, in his view, slowed the sustainability agenda - and commercial success.
He is at ease with being very commercial: "I'll be really proud if we make really good money." He sees no conflict between profit and sustainability. He signposts other successes that obviously give him hope; Econsultancy was sold for £50m in 2012.
So what will he do if doesn't work out?
He hesitates and unease briefly crosses his face. "We've made lifestyle sacrifices as a family for me to do this. So, first, I'd have to apologise to my wife." He smiles.
My guess is that he'll find his way to that country house somehow. The planet may even be better off for his journey.
To find out about owning a stake in The Crowd and supporting its new venture, watch its short film or visit its Crowdcube page.
Christine Armstrong is a contributing editor of Management Today, author of Power Mums (interviews with high-profile mothers) and founder of www.villas4kids.com
She can be found on Twitter at @hannisarmstrong