Having children has moved death up my agenda. When I was small, my parents moved to Mauritius and I've travelled by plane regularly since, and even worked on crisis communications after plane crashes, while giving scant thought to mortality. But things have changed.
If I fly without my children - strangely not when I am with them - I board certain in the knowledge that the plane will crash. After finding my seat, I fantasise about standing up and marching off until the doors shut and we push away. I angst through take-off before segueing into gloomy daydreams about life insurance, funeral music and telling my former boss that he's in charge of reading out a farewell letter that I've never written. My husband does not do this.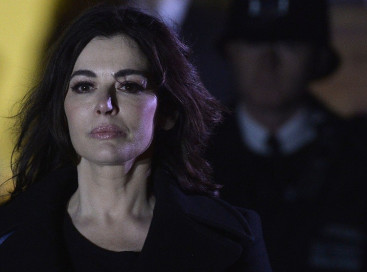 It reminds me that my value in society is now defined by being a mother. If I died interestingly, the headline would say "Mum-of-three [insert dramatic death scenario]".
I distinctly remember my own mother being appalled by pictures of Princess Diana on a jet-ski without a life-jacket. "She is a mother and should be more responsible," she muttered.
Perhaps it's a shame Diana couldn't hear her. A friend whose father died when she was a child, says her sister, then aged seven, said "it would have been worse if it was you mummy".
This increased awareness has morphed into the dark and furtive internet habit of reading what I think of as mummy death blogs. If you've missed the genre, smart, witty women with small children write blogs about their battles with (usually) cancer. Some lose.
Reading them is addictive and I seek them to feel different things. Empathy, grief, gratitude. To understand another life, to shake me out of my cynical, busy, harassed, ungrateful life and get some perspective.
My interest in diarised cancer battles started with John Diamond, whose column and book I devoured, framed largely by my idealisation of his wife, Nigella Lawson, who, based on her then beauty column in The Times Magazine, I thought was the luckiest woman on the planet. I'm not sure that even as the cancer progressed I understood what she was up against.
Breast Cancer fundraiser revelation
Then, when I was 25 and working in Canada, I went to a Breast Cancer fundraiser at a big fancy hotel. Half a dozen survivors stood up to tell us their stories: the shock of discovery, the trauma of treatment and what they had learnt. The atmosphere was electric. One thought universal. Life is so precious. Grasp it, treasure is, honour it, celebrate every healthy day and be happy.
I left completely euphoric but it was raining and my bus didn't come and by the next morning, I'd returned to my usual cynical self. Yet I've often thought of that night and wondered how to recapture that joyful appreciation for normal life.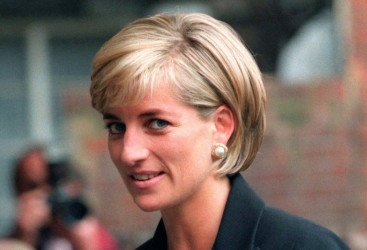 Aside post-birth euphoria, I've never felt that same buzz again. But the blogs are a strong echo of it. A reminder to bludgeon the joy out of life. Combined with the wisdom of a reality check.
You can't savour every moment in life because it is never perfect. Expressed much better than I could have put it, this is Kate Gross, mother of twin boys, who died of colon cancer, aged 36, on writing in The Times about Christmas.
We have expectations of perfect families, well-behaved children, thoughtful gifts lovingly received, peace and harmony replacing squabbles and nagging. So I like to remind myself that a real Christmas includes the bad stuff too. Not just the gingerbread house, but the arguments over who will get to eat the sweet-filled roof. Not just the carol service, but the cold, wet wait at the bus stop afterwards.
Not just generations of family under one roof, but snidey bickering, competitive gift-giving and marital disharmony. The present is no idyll, but it's what we have. And I intend to enjoy it. May you all do the same.
I wonder what the women who write these blogs think of the strangers who read them. Whether we are awful voyeurs, seeking to protect our own families by fooling ourselves that if it's happening to them it can't happen to us. Which is perhaps what we do.
But in hearts we know it can. So we owe them our intense gratitude for making the effort to remind us to remember to live. And teach our children to do the same.
Christine Armstrong is a contributing editor of Management Today, author of Power Mums (interviews with high-profile mothers) and founder of www.villas4kids.com. She can be found on Twitter at @hannisarmstrong.