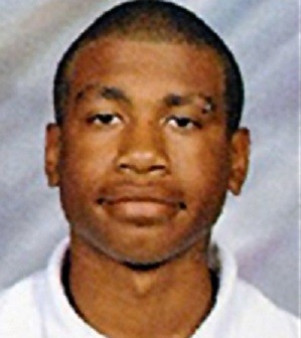 A gang member has been jailed for 155 years for killing a 16-year-old student at the school gates.
Tom Love Vinson, 18, was sentenced for killing Melody Ross outside the school in Long Beach, California, in 2009.
The court heard that Vinson had targeted two rival gang members when he accidently shot Ross dead at the school entrance. The two other men survived their injuries.
Vinson was convicted of first-degree murder and two counts of attempted murder.
Co-defendant Daivion Davis, 17, was sentenced in September to eight years and four months for manslaughter and attempted murder. Both defendants were on parole at the time of the shooting.
A track athlete, Ross was described by police as an innocent bystander who was caught in the crossfire as Vinson aimed for his targets, who were aged 18 and 20.
Vinson claimed he acted in self-defence as one of the men pulled out a gun before he opened fire into a crowd of hundreds of people.
Vinson argued that the gang member had been targeting him because he had switched over to another gang.