The life of an Indian woman was forever changed when she went out to buy bread for her sick mother one evening in 2015.
Kajal, a 23-year-old married woman at the time, accepted a car lift by an acquaintance after noticing that another woman was in the vehicle.
However, when the other female passenger got out of the car, the driver and his two male friends told Kajal they had to stop as one of the tyres was punctured. Instead of fixing it, the three men raped her in turn by the roadside.
Kajal's nightmare did not end that night.
Following the abuse, family and friends abandoned her due to stigma still surrounding rape survivors in some areas of India.
Her marriage collapsed and both doctors and officials allegedly abused her and humiliated her as she sought help following the violence she had been subjected to.
Among other abuses and discriminatory practices, Kajal was subjected to the so-called "two-finger" test, which allows doctors to inspect the hymen of women to verify rape claims.
The practice, considered unscientific and a violation of the victim's privacy, was banned in India in 2014.
The same doctor who performed the test on Kajal also asked her: "Why did you have to go in the night?" as though she was to blame for what had happened to her.
Kajal was allegedly beaten by the police, who arrested her father and threatened to lock her up too unless she retracted her testimony against her assailants. She claimed officials allegedly took a bribe and let her abusers go.
Kajal's story is not an isolated episode. Hers is part of an in-depth report by Human Rights Watch (HRW), 'Everyone Blames Me', on sexual violence and lack of service and support for survivors in India, where rape is endemic.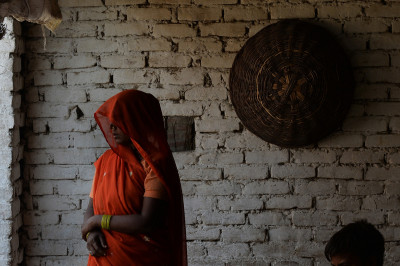 "Everyone blamed me," Kajal told HRW. "They said, my character is bad. That's why this happened to me."Kajal was eventually helped by community-based organisation Jan Sahas.
HRW said: "Five years since the brutal gang rape and murder of a young student in Delhi caused national and international outrage, India has made serious efforts to strengthen the rights and recourse of women and girls who have survived rape and sexual violence.
"Punishment has become more stringent; police officers are required to file complaints of sexual assault; medical guidelines call for counseling to be offered during forensic examinations; and rape survivors are officially entitled to compensation. None of these reforms, however, have been fully realised."
Kajal's case was closed. However, she eventually found the courage to file an appeal against the police's closure of the report last year. Her case is still pending, but she is confident she will get justice.
"I will fight. The police did not help me get justice. But I still have hope," she said.