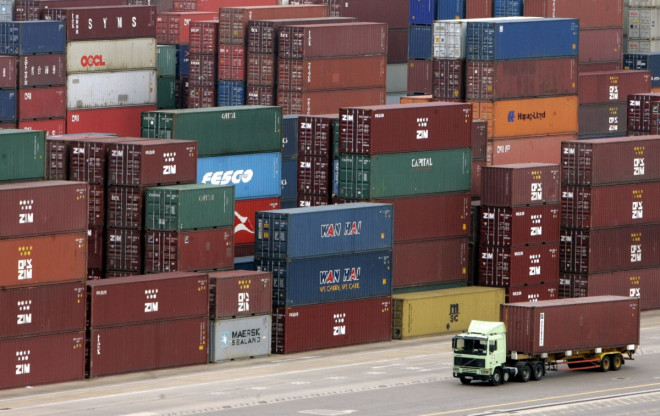 Britain's total trade deficit almost halved in the three months to the end of February, according to the Office for National Statistics.
The ONS said the UK trade deficit fell to £4.8bn ($8bn, €5.8bn) over the period. Though the deficit had narrowed sharply, goods exports had fallen during the three months by 2.7% to £72.7bn. This drop was more than offset by falling imports – which were down 4.7% to £99bn.
Falling goods exports are another headache for Chancellor George Osborne in his attempt to rebalance the economy away from its heavy reliance on consumer spending and towards trade.
"The decrease in imports in the latest three months is split roughly equally between the EU countries and those countries outside the EU," said the ONS.
"The fall in EU imports reflects a drop in trade in oil over a three month period, whereas outside of the EU, although oil imports have fallen, the most substantial decrease was seen in imports of finished manufactures."
Osborne is targeting trade with high-growth emerging economies outside of the EU. He has set the goal of lifting the value of UK trade to £1tn by the end of the decade, but weak global demand has aggravated achieving this.
The chancellor has doubled the value of government lending scheme for UK exporters to £3bn. And banks can get extra support for lending to exporters through a Bank of England facility.