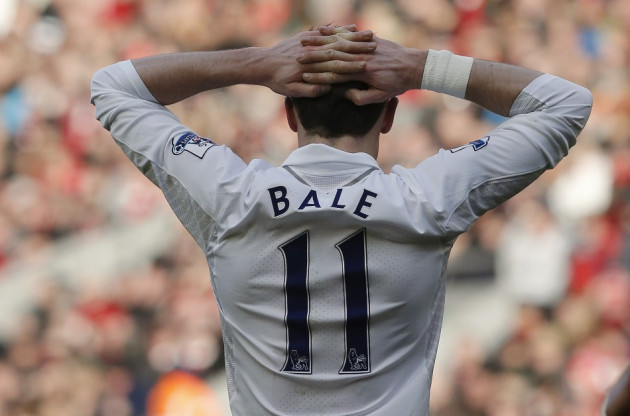 Tottenham Hotspur manager Andre Villas-Boas has strongly denied reports suggesting Gareth Bale has agreed a six year deal to sign for Real Madrid.
A report in Spanish publication Marca has today claimed the talismanic Welshman has informed Spurs that he is ready to leave White Hart Lane and has told the La Liga giants he is ready to sign a contract worth £115,000 a week.
Marca go on to suggest that an agreement on a fee has still not been reached, but report Madrid will include Fabio Coentrao in the transfer worth a princely fee of £70m.
However, speaking from Hong Kong where Tottenham are preparing for the Barclays Asia Trophy, Villas-Boas strongly denied such reports, insisting once again that Bale is not leaving the club this summer.
"I want to become repetitive from what I was telling you last season and from the beginning of pre-season. The player is one we are willing to continue to have as a Tottenham player," Villas-Boas told reporters.
"He is one of the most fantastic players in the world at the moment. We are counting on him for the future."
The original report in Marca, which has been picked up by a number of publications across England, also suggests that Bale has been Madrid's priority ever since the club missed out on Brazilian forward Neymar, who rejected the chance to move to the Bernabeu to sign for Barcelona.
Villas-Boas has been faced with questions regarding Bale's future since the conclusion of the 2012/13 season where his side failed to qualify for the Champions League. As recently as Friday evening the former Porto and Chelsea boss was again forced to address the situation, insisting the club's stance on their talismanic winger had not changed.
"He is not for sale at any price," Villas-Boas told reporters.
The Spurs boss did admit that he was not surprised by the constant speculation, insisting such reports and relentless speculation are bound to arise given Bale's standing in European football.
"It's not irritating, I think it's part of when the market opens. It'd normal that there is speculation everywhere."