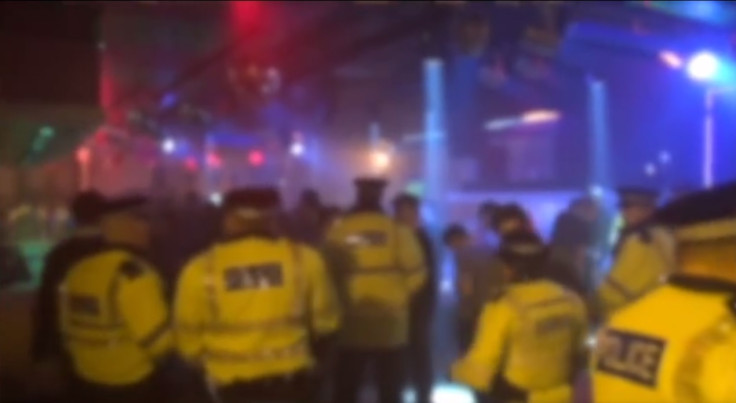 Liverpool nightclub Garlands faces being forced shut by Merseyside Police after 140 officers conducted a raid at the nightspot, where drug dealers roamed free and openly sold class A substances.
Two men, aged 19 and 20 from West Derby and Birkenhead respectively, were arrested last night at the club, at Eberle Street, on suspicion of possession and supply of drugs.
Revellers were asked to leave the premises before officers discovered large quantities of what is believed to be controlled drugs.
Chief Supt Jon Ward, said: "Liverpool has a reputation as a safe and vibrant city and this was recently recognised by the re-awarding of Purple Flag status for the city centre. Every weekend at least 100,000 people visit the city to enjoy the city's night life.
"The majority of clubs and pubs in the city centre work closely with Merseyside Police and manage their venues in a responsible way, contributing greatly to maintaining the city's reputation as a great place to visit.
"Sadly, we have been given no option but to take positive action at this premises this evening following an extensive operation. Over the last few months officers have found that Class A drugs and other substances, were being openly dealt within the premises. It is clear that this establishment didn't adhere to the same high standards as other licensed premises in the city.
Police begun their investigation into the club months ago after instances of violence and drug dealing in Liverpool's night scene.
They found dealers used the club as a safe haven and openly sell drugs to students.
The operation follows police data that showed 40% of those arrested arrests for disorder or violence tested positive for cocaine.
Merseyside Police will today make a formal application for a closure order (under Section 80 of Anti Social Behaviour Crime and Policing Act 2014) to Liverpool and Knowsley Magistrates Court.