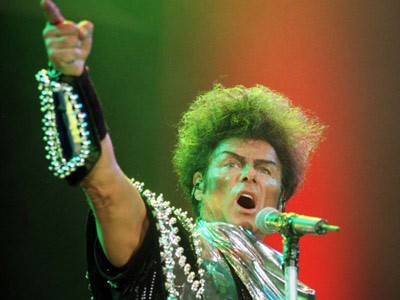 Former pop star Gary Glitter has been arrested on suspicion of sex offences as part of the ongoing investigation into the Jimmy Savile sex scandal.
The Metropolitan Police arrested Glitter, whose real name is Paul Gadd, at around 7.15am at his London residence. The 68-year-old is in custody at a London police station.
The arrest was part of Operation Yewtree, an investigation into allegations that the former DJ and TV star Jimmy Savile had abused up to 300 people during his 50-year career.
"Officers working on Operation Yewtree have today, 28 October, arrested a man in his sixties, in connection with the investigation," the Metropolitan Police said in a statement.
"The man, from London, was arrested at approximately 7.15am on suspicion of sexual offences, and has been taken into custody at a London police station.
"The individual falls under the strand of the investigation we have termed 'Savile and others'. Not prepared to discuss further."
Earlier, it was reported that the police have received tip-offs about the involvement of Savile's friends and associates from the north-west of England in the sexual exploitation of boys, which dates back to the beginning of his career in the 1960s.
Scotland Yard is following at least 400 lines of inquiry into the allegations against Savile.
Glitter was a hugely successful pop musician in the 1970s and 1980s. His trademark stage outfits and glam-rock songs appealed primarily to a young audience. He was arrested and jailed for child sex offences in Vietnam in 2006.