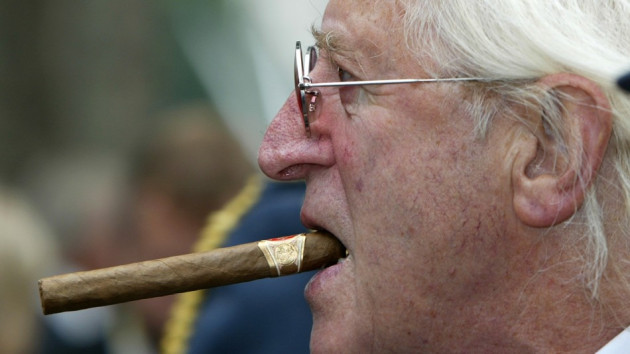 Friends and colleagues of the late BBC presenter Jimmy Savile, who has been accused of serial child abuse, may face arrest as new details about their names and whereabouts have been handed to police by journalists on the ITV documentary Exposure, the Other Side of Jimmy Savile, which exposed the Jim'll Fix It star.
According to a report in the Sunday Mirror, police have received tip-offs about the involvement of Savile's friends and associates from the north-west of England in the sexual exploitation of boys, which dates back to the beginning of his career in the 1960s.
Scotland Yard said at least 200 victims have come forward with allegations against Savile. ITV said the number could be close to 1,000.
"There will be people sleeping uneasily in their beds. There is tangible evidence on living people which will be followed up," a source close to the programme told the Mirror.
"The new part of the investigation focuses on his earlier years. All of the information has been passed on to the police and arrests are likely."
Meanwhile, it has emerged that several colleagues of Savile within the BBC knew that he was "interested" in young boys.
"My inquiries show there were very strong rumours about Savile in the 1960s. His former colleagues now seem able to expose his darker side, the difficult personality, and that it was well known at the time that he had a sexual interest in children," Alan Collins, of Pannone solicitors, who is conducting initial inquiries into the allegations, told the Guardian.
"The story is not about Savile. The real story is how was he able to get away with abusing children, if that is what was happening, for so long," said Collins.
Savile is accused of abusing children in multiple locations including the Haut de La Garenne children's home in Jersey, a facility on Portsmouth's seafront, a special needs school thought to be in south-east England, Stoke Mandeville Hospital and Broadmoor.
The Department of Health (DoH) is currently investigating his role in a task force set up to oversee the running of the Broadmoor hospital in the 1980s.
"The Department of Health is currently digging them out... It goes back at least 25 years, even 30 years and isn't just to do with me at all," former health minister Edwina Currie told the BBC.
"But as and when documents do surface, they should be published in full. I have nothing to hide."
Savile died on 29 October, 2011, at the age of 84.