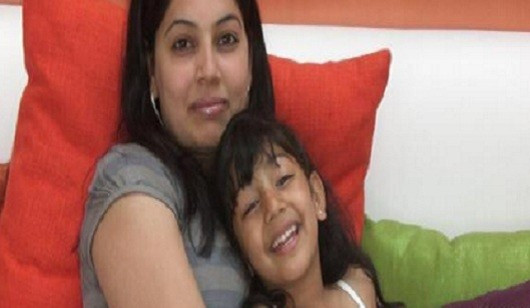 A laboratory technician may have used her professional skills to gas herself and her young children to death in London.
On Friday 12 April, police were called to a house in Ruislip, west London, where they found the dead bodies of mum Heena Solanki, 34, and her two children, Jasmine, nine, and Prisha, four.
The bodies were apparently discovered by Solanki\'s husband, Kalpesh. Shocked neighbours reported a \"chemical smell\" emanating from the family\'s semi-detached home.
Solanki worked as a school lab technican, according to reports.
Police investigating the triple death carried bags marked \"caution health hazard\" out of the home.
Neighbours were told to close her windows.
Don Perry, 76, told the Sunday Mirror: \"Police told us to shut the windows as there might have been a toxic substance. We didn\'t know what to think. We had no idea what was going on and no one would tell us.\"
It is understood Solanki lived at the property with her husband Kalpesh, 42, her children, and her parents in law. She was reportedly set to start a new job next month.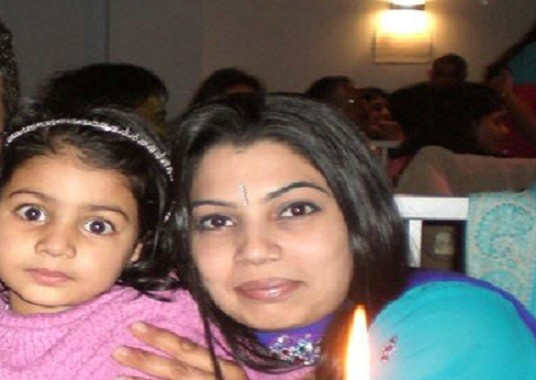 A London Ambulance Service spokesman said: \"\'We were called to reports of an incident.
\"We sent three ambulance crews, two officers and our hazardous area response team.
\"Sadly three patients, a woman and two children, died at the scene.\"
A neighbour paid tribute to the family. She said: \"They were a lovely family and the children were brought up very well.
\"They always made an effort to greet you.It\'s all very sad.\"
A post-mortem will take place next week. The deaths of Heena, Jasmine and Prisha are being treated as \"unexplained\" by police.