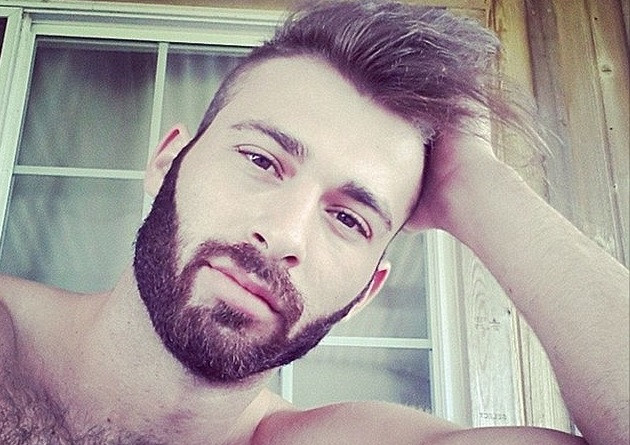 A gay US porn actor has been found guilty of blackmailing a wealthy Californian telecom executive out of $500,000 (£329,000, €449,000) after threatening to reveal details of their sexual relationship online.
Donald Burns' attorneys contacted the FBI and Brank was arrested in a sting operation at a Starbucks where the porn star had made demands to be given cash and the title for an Audi R8 worth $180,000.
Teofil Brank, 25, was convicted of extortion and other federal charges on 9 July after taking the money as well as a sports car worth nearly $180,000 from tycoon and republican donor Donald Burns in exchange for his silence about their paid-for sexual encounters.
Burns, founder of magicJack internet phones, eventually went to the authorities after the 25-year-old porn star demanded a further $1m and a house in Los Angeles from him.
Brank, who goes by the stage name Jarec Wentworth, threatened to reveal the details about their relationship – as well as other men – on social medias if the 51-year-old did not keep up the payments.
Burns admitted paying Brank and several other porn stars for sex, as well as a further $2,000 for introducing him to more male sex partners.
During the trial in Los Angeles, another male escort, Justin Griggs, admitted he was reluctant to talk to the FBI because of his because of his relationship with a "powerful" individual.
It was later revealed the individual was David Geffen, the openly gay founder of Geffen Records and the co-founder of DreamWorks SKG.
Griggs told the jury how Burns had flown him and other escorts Nantucket and Palm Beach for sex.
'It was really just hanging out, surfing, grilling out, going to dinner, and then we would have sex – group sex,' he said.
Branks was arrested a part of a sting operation by the FBI on 4 March after he was recorded demanding the money the money for an Audi R8.
He faces up to two years in jail when he is sentenced at a later date.