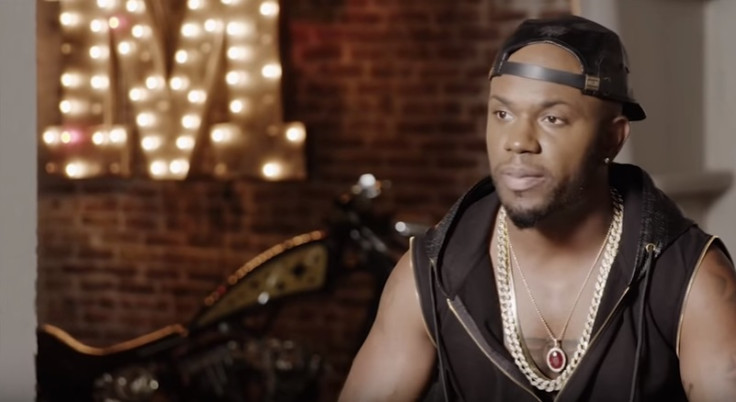 Gay hip hop artist Milan Christopher is being trolled on the internet for his controversial full-frontal nude photo shoot for Paper Magazine. But the singer defended the pictures as his efforts to break the taboo associated with male nudity.
"I just feel like in our culture it's so taboo for a guy to show their bodies but it's ok for a woman to do it. I just kinda want to break that. I think I have a nice body and I think it's art and I just think that it should be celebrated like they celebrate women's bodies," he told the magazine while explaining the conservative attitude towards male nudity. "So you know, I could be a guy and be gay and be black and be artistic and be artistic in a nude fashion shoot in the same way that anybody else could."
The When I Go singer, who is also an active supporter of the LGBTQ (lesbian, gay, bisexual, transgender, transsexual, queer) community, has posed completely naked for a series of NSFW images clicked by Matthias Vriens-McGrath for the magazine. However, he understands that his decision to take part in the controversial photo shoot will not be welcomed by many members of his community. Click here to see the images in Paper Magazine.
The 33-year-old Love and Hip Hop Hollywood star claims he wants to break down stereotypical walls when it comes to expression in the form of art. "I think that all communities have like kind of walls that need to be broken down so I'm not really sure. I'm not really sure which one would be like, 'Oh, this is awesome,' or which ones would be like, 'He shouldn't have done that,' you know? I think it will be a mixture of both — I think that some people will see the art in it and I think that some people will see something else but that's just human nature."
Christopher previously opened up about the struggle of being accepted as a gay rapper during a special episode coming out on L&HH Hollywood. "In hip-hop industry it is crazy, you know being a black gay dude, it's like a lot of people don't mess with you," he said in the episode.
Apart from delivering a social message through his naked pictures, the singer also wants his share of Kim Kardashian fame. The KUWTK star broke the internet by posing naked for the same magazine. "I want that "break the internet" moment. I want people to look at this and be like, "Oh, wow, it's ok." This guy is a musician, he's on TV. He's doing this, he's doing that but it's ok."