Gaza: Child conceived from a Palestinian jihadi's sperm smuggled out of Israeli jail [Photo report]
Hana al-Za'anin hasn't seen her husband since he was imprisoned in Israel in 2006, but two years ago, she became pregnant with his child, using sperm smuggled out of jail. Their son Hassan was born in January 2014, becoming Gaza's first "prison baby".
She now cares for Hassan in a house in Beit Hanoun damaged by Israeli shelling in last year's 50-day war.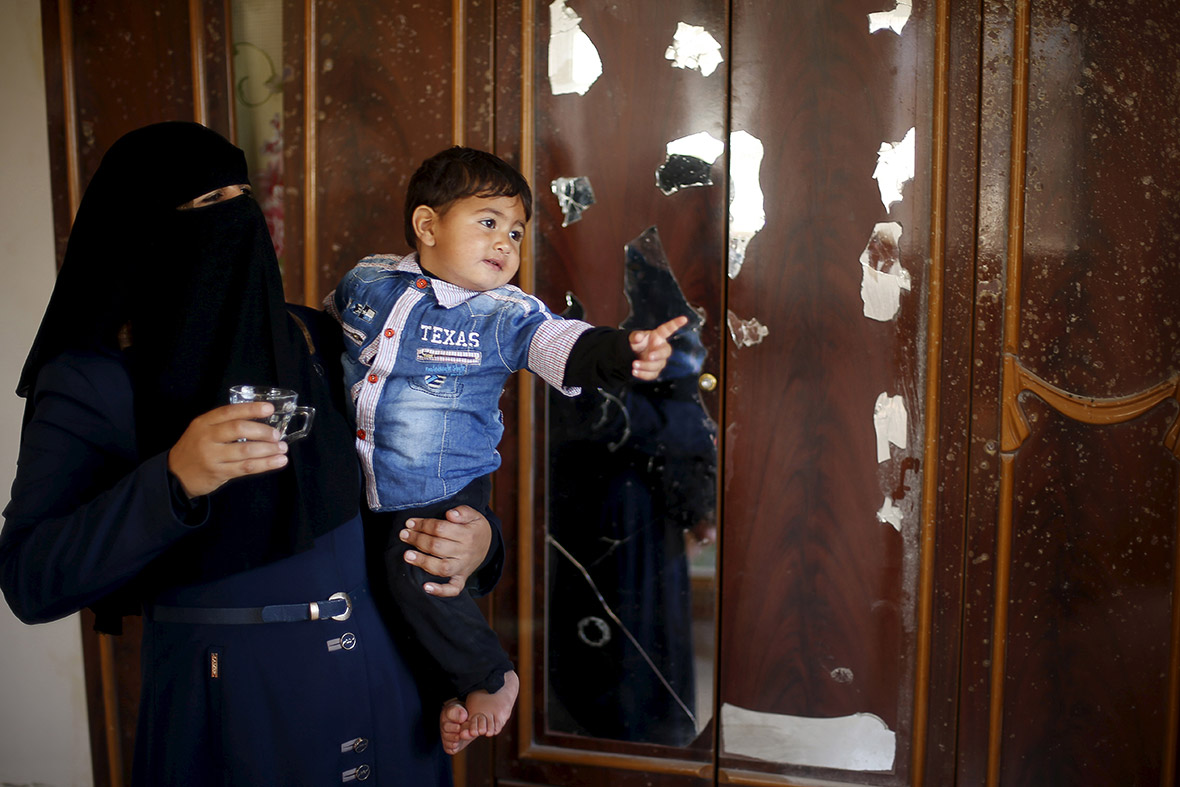 Her husband Tamer was jailed for 12 years after being convicted on four counts of aiding an attempted murder and for membership of the militant organisation Islamic Jihad.
Israel had banned her from visiting her husband since his arrest in 2006, citing unspecified "security reasons". Most of Gaza's 1.8 million people are barred from entering Israel for the same reason, although it allows some merchants and seriously ill people to enter its territory from Gaza.
Tamer's sperm was smuggled out of the Israeli prison in the jacket worn by the young son of Hana's brother, a fellow prisoner, during a visit. The sperm was then taken on a six-hour journey via a strict Israel checkpoint, to a lab in Gaza City, where it was impregnated into an egg harvested from Hana. The resulting embryo was then transferred into Hana's womb.
Although Hassan is the first "prison baby" born in Gaza, sperm smuggled out of Israeli prisons has reportedly led to at least six pregnancies in the occupied West Bank. As clinics have become more advanced, community awareness has increased and religious clerics are blessing the practice.
"750,000 Palestinians have been arrested by Israel since 1967 – many serve long sentences," said Doctor Salem Abu Khaizaran of the Razan Medical Centre in Nablus, a West Bank facility that aided the pregnancies. "The families suffer, and our services provide a way out."
However, a spokeswoman for Israel's prisons service said there was no evidence that sperm has been smuggled out of jails. "We doubt this can be done because of the security and rules for visitors for Palestinian prisoners. We doubt anyone got pregnant this way," she said.
© Copyright IBTimes 2023. All rights reserved.