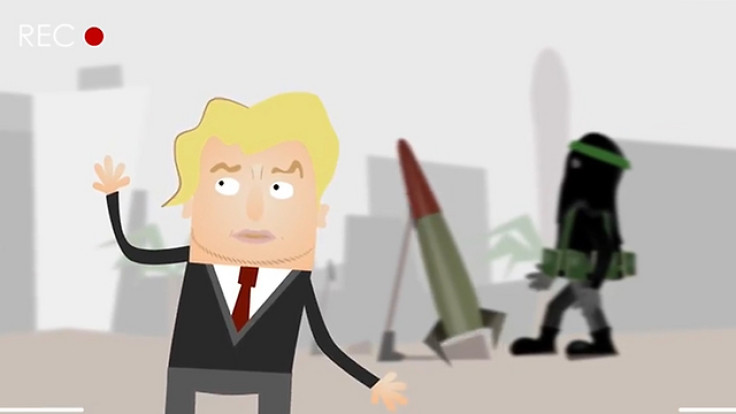 Israel has pulled a controversial video mocking foreign journalists' coverage of Gaza, after a complaint from the Foreign Press Association (FPA).
The animated clip was released last week in what the Israeli foreign ministry said was a botched attempt to underscore the alleged crimes of Hamas in the Strip.
"The goal of the video was to illustrate the crimes of Hamas," ministry spokesman Emmanuel Nahshon said. "When that was misinterpreted, we decided to remove it," AFP reported.
The 50-second cartoon depicted a blond journalist with an American accent reporting from the Hamas-ruled Gaza.
The journalist tells the camera that "there are no terrorists here, just ordinary people," as a masked militant is seen firing a rocket in the background.
After a series of similar incidents he is handed a pair of glasses and faints upon seeing the reality of "life under Hamas rule".
Titled Open Your Eyes About Gaza, the video was posted on YouTube and on the foreign ministry's website in the run-up to the release of a damming UN report on last year's conflict in the Strip.
It seemed to imply that international coverage of the war had been partial, with reporters turning a blind eye to Hamas' faults including the indiscriminate launch of rockets towards Israel and the use of civilian sites to store weaponry.
It was condemned by the FPA in Israel, which said to be alarmed at the "inappropriate" and "unhelpful" clip.
"It is disconcerting that the ministry would spend its time producing a 50-second video that attempts to ridicule journalists reporting on a conflict in which 2,100 Palestinians and 72 Israelis were killed," the FPA said.