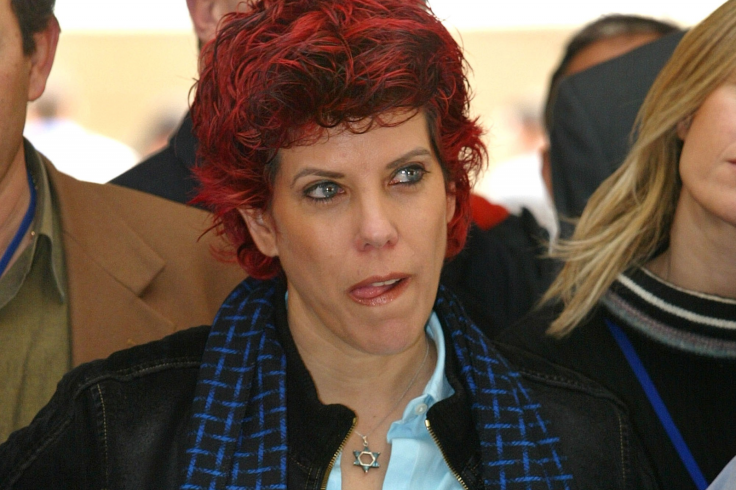 Israeli media personality and wife of a senior Israeli politician, Judy Mozes reaped the whirlwind this weekend after she tweeted a racist joke about US president Barack Obama.
"What do you call Obama coffee?" The wife of Israel's interior minister Silvan Shalom tweeted. The answer she posited: "Black and weak".
Mozes was widely criticised for the inane and offensive joke. And while she attempted to apologise saying it was a "stupid joke somebody told me," and that "I like people no matter about their race and religion," she has not managed to shake off the attacks.
However, Mozes is no stranger to controversy and is known in Israel for sometimes talking without thinking.
Born to media moguls Paula and Noah Mozes, the owners of Israel's first daily newspaper Yeodith Ahronoth, Mozes married her second husband, Israeli Vice Prime Minister and interior Minister Silvan Shalom in 1993.
The quintessential Isreali power family, the Mozes retain ownership of Yeodith Ahronoth through Judy's brother Arnon, and her sister Tammy owns a number of companies.
Mozes is a writer and broadcaster and before she hit the international stage with her tweets about Obama was best known as a panel member on Talking About It From Home.
In 2011 she was forced into a climb down over tweets about an Israeli journalist. Not long afterwards, in an interview in the Israeli press, she said criticism did not bother her and she was born with "greater self confidence".
She did say however that she did withhold some of her more outspoken views because she knew they would affect her husband's career.
"I am sorry for things I have said that hurt the career of my husband... so I restrain myself," she said in July 2011.
Isreali politicians and popular figures have a history of speaking out against the US, Israel's closest ally.
Rabbi Dov Lior in 2012 called Obama the "kushi of the West", a racial slur, and likened him to a genocidal enemy of the Jews. He also compared Western European leaders to Nazi collaborators.