On a dirt track south of Khan Younis, Gaza, Ezzat Abu Adwan races his motorbike further into olive and lemon orchards littered with grocery bags full of rubbish, baking in the midday sun.
He stops and dismounts, walking down an even narrower path. Remnants of tank tracks are clearly visible in the dirt, a wire fence is flattened and a green gate and concrete wall is riddled with bullet holes. This is where he found the bodies of his two aunts on 22 July 2014.
"Hakema was cut to pieces. Nadjah received a number of bullets, one in the neck and one in the stomach. I believe Hakema was hit by a missile directly because, at the end of the day, we only managed to collect half of her body, we couldn't find her leg," says the 21-year-old.
Hakema Abu Adwan, 66, and Nadjah Abu Adwan, 47, were just two of 2,200 Palestinians killed during Israel's war with Hamas in the Gaza Strip in the summer of 2014. The dirt-poor Bedouin sisters living outside Khan Younis would have remained only part of that grim body count were it not for a report by Israeli human rights group Breaking The Silence, published at the beginning of May.
The report revealed testimony from soldiers, who were there when the sisters died, who said Israeli forces spotted them talking on mobile phones and, assuming they were scouts for Islamist group Hamas, opened fire. When it was realised they were civilians, the report alleged, the sisters were listed as terrorists anyway.
One Israeli soldier, who remained anonymous, said he thought it was "b******t" that the pair were terrorists or scouts.
These accounts, and a subsequent IBTimes UK investigation inside Gaza, has cast serious doubt on Israeli claims that it did not deliberately target civilians during the 50-day war in Gaza and raises questions of whether Israel breached its obligations under international law.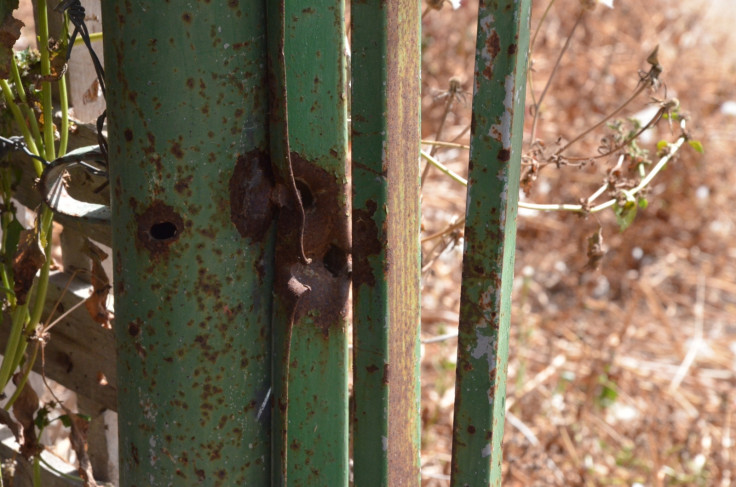 The sisters lived in an area of the strip called Shoka, which is north of the former Gaza airport near Rafah and the Israeli border. Their makeshift house is built from stumps of wood, plastic and covered in sheets of cream canvas where the family of four sisters, all unmarried, and their elderly mother lived alone.
Outside animal shelters are empty – the animals were all killed in the war. Nada Abu Adwan, 35, sits on the floor twisting a dried leaf between her thumb and forefinger. Behind her, a white scarf rests on one of the wooden stumps that hold up their dwelling.
Nada explains most people near Shoka left their farming homes after the Israeli ground invasion on 17 July 2014 but, on 22 July, the family decided to return to check on their animals.
"We fed the sheep, pigeons and chickens. The situation seemed pretty calm here, nothing was happening," she recalled.
As the sisters were walking back towards Salahaddin Street, the shelling started. "I felt something hit really close to us on the ground. There was no smoke [just] lots of heat. [It felt] like a twister, or a tornado," she said.
Nada told her sisters there would likely be another hit, so they crawled on the ground. Then she realised she was hit in the leg. "I turned back and I couldn't see them," she said.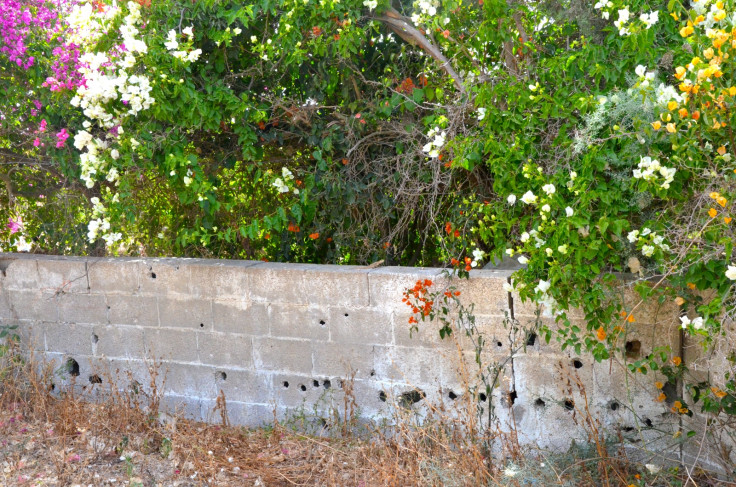 Nada made it to a bush and looked back to see her sisters 60m behind her, yelling for her to get an ambulance. She managed to find a tuk-tuk driver who took her to hospital in Rafah, calling the Red Cross and then their cousin, Ezzat, to tell them the sisters were hurt.
Ezzat went back to the site Nada had described at around 12pm – but it was too late.
"I found them dead and I remember seeing the tank tracks really close to the bodies. It was about five meters away from them," said Ezzat. "I also found the bodies of two more dead boys, I believe they were trying to help Hakema and Nadjar. I believe they were hurt by a drone. They were 18 and 22. Neither of them had heads."
Often in such cases, the story told by Nada would be the only account of her sisters' deaths, but the Breaking The Silence testimony provides the other side of the story.
In it, a soldier who was there on the day said that his unit was in southern Gaza at around noon when a drone was sent up to confirm whether the people that had been glimpsed in the orchard were combatants. The drones sent back pictures showing the women on the phone.
"The drone implicated them. It saw them with phones, talking, walking. They directed fire there... and they were killed. After they were implicated, I had a feeling it was b******t," the soldier said.
"After that, the commander told the tank commander to go scan that place, and three tanks went to check [the bodies]. They check the bodies, and it was two women, over the age of 30.
"They were unarmed. He came back and we moved on, and they were listed as terrorists. They were fired at so, of course, they must have been terrorists."
The Israel Defence Forces (IDF) told IBTimes UK it was not aware of the specific case of the sisters in the orchard, but would now pursue it.
"[The Breaking the Silence report] was anonymous and light on details, making a serious investigation difficult. Nevertheless, attempts are being made to investigate several of the incidents mentioned in the report," it said in a statement.
"The details mentioned regarding the incident in the orchard were not known to the IDF. As a result of the inquiries made and more details being made known, the incident will now be transferred to the FFA for investigation."
The General Staff Fact Finding And Assessment (FFA) will then pass its findings on to the office of the chief military advocate general, which will decide whether to open a criminal investigation, it said.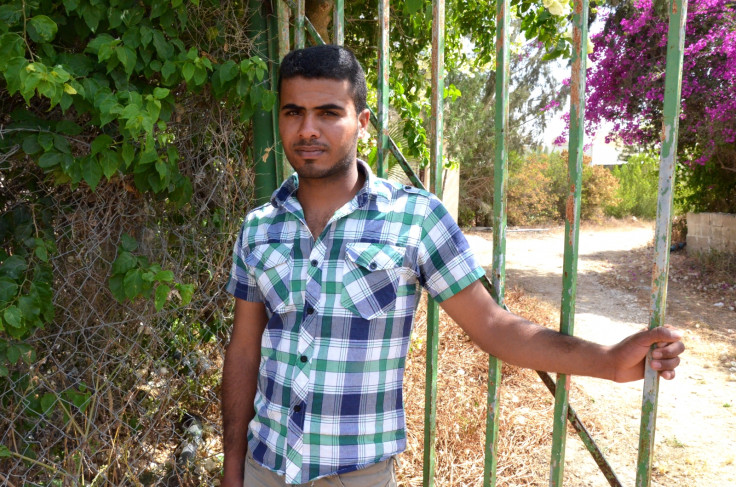 At their home in Shoka another sister, Masusa Abu Adwan, 39, sits wiping her eyes with the draped pieces of her brown headscarf. She sits barefoot nursing her elderly mother Mansura who rocks back and forth muttering incoherently.
Masusa is adamant the women were not carrying a mobile phone and said there was no way they were scouts or spies for Israel.
Since the incident, their mother Mansura collapsed and has not been eating. It is believed she had a stroke. On our visit she either lay on the dirt floor or sat rocking back and forth and muttering her daughters's names.
"She still cannot believe they are gone, she was OK before that... She talks to them, she doesn't realise they are gone. She calls out to them," said daughter Masusa.
"We made sure everyone was wearing a white scarf because we were told that any black scarf meant Hamas to the Israelis. One [of my sisters] wore a white scarf and the other was waving one."