Gaza: UN Discovers Hamas Rockets Hidden in School Next to Shelter for 3,000 Palestinians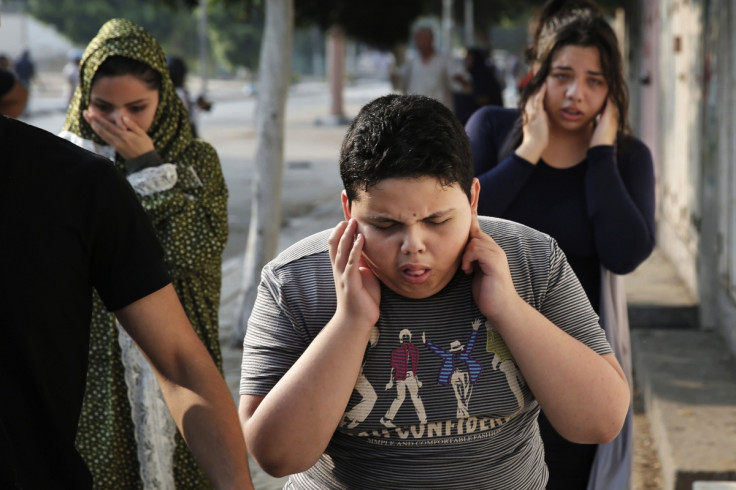 The United Nations agency for Palestinian refugees has discovered rockets stored by Hamas in one of its vacant schools in the Gaza Strip, between two other facilities that currently house around 3,000 displaced Palestinians.
It is the second time in a week that the UN Relief and Works Agency for Palestine Refugees (UNRWA) revealed it found missiles hidden in a vacant school.
"Today, in the course of the regular inspection of its premises, UNRWA discovered rockets hidden in a vacant school in the Gaza Strip," the agency said.
"As soon as the rockets were discovered, UNRWA staff were withdrawn from the premises, and so we are unable to confirm the precise number of rockets."
The school is situated between two other UNRWA schools that currently accommodate 1,500 internally displaced Palestinians.
"UNRWA strongly and unequivocally condemns the group or groups responsible for this flagrant violation of the inviolability of its premises under international law," the agency said.
The report adds to Israeli narrative that Hamas hides rockets among civilian population and uses Gazans as human shields.
The UN agency came under fire last week for handing the 20 rockets it had found over to "local authorities".
Critics in Israel said the missiles "were passed on to the government authorities in Gaza, which is Hamas". But UNRWA spokesman Chris Gunness denied the rockets went back to Hamas.
"UNRWA did not give the rockets to Hamas," he said. "The rockets were taken away by bomb disposal experts that were answerable to the newly formed government of national consensus, which Hamas has left."
© Copyright IBTimes 2023. All rights reserved.