Gaza War one year on: How the bloody conflict between Israel and Hamas escalated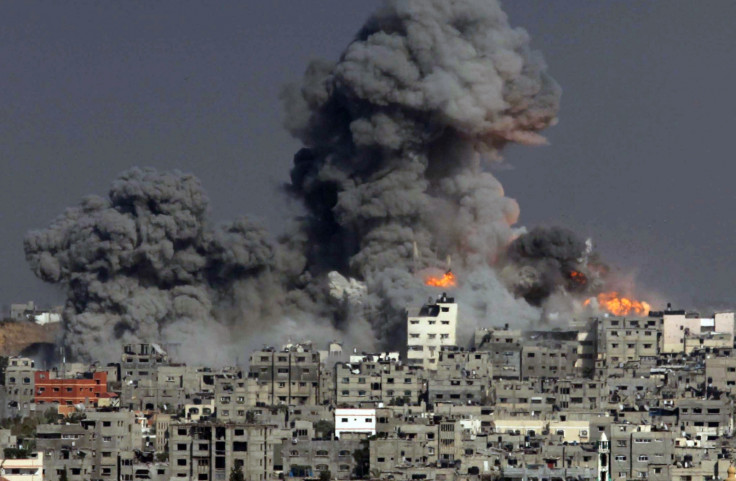 On 30 June 2014, the Israel Defense Forces (IDF) recovered the bodies of three dead teenagers, Jewish settlers who had gone missing in the West Bank two weeks earlier.
As the bodies of Naftali Frenkel, Gilad Shaar and Eyal Yifrach were were being formally identified, Israeli Prime Minister Benjamin Netanyahu gave an unequivocal statement.
"Hamas is responsible. Hamas will pay," he said, adding the three teenagers "were kidnapped and murdered in cold blood by wild beasts".
Just over two weeks later, four children aged between nine and 11 lay dead after they were struck by shells from an Israeli ship while playing football on a Gaza beach.
Within eight days of the outset of Operation Protective Edge, the Israeli military operation mounted against Gaza, 220 Palestinians including the four cousins, Ahed Bakr, Zakaria Bakr and two other boys from the Bakr family, both named Mohammed, had been killed in Israeli shelling.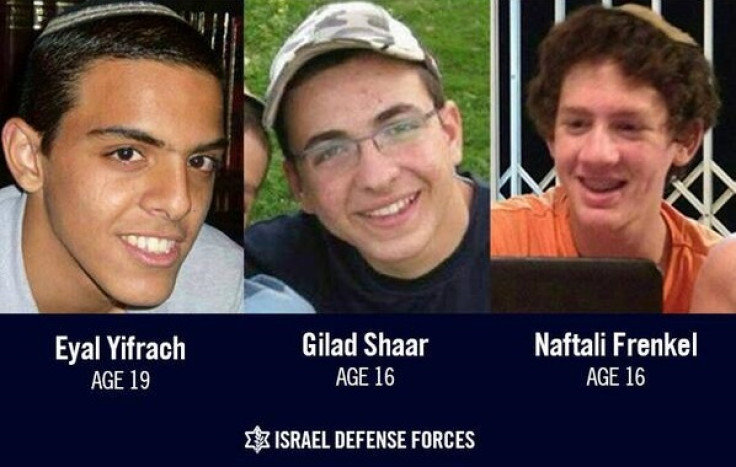 The 2014 war lasted seven weeks and cost thousands of lives, the vast majority of them Palestinian. UN figures have put the number of Israeli civilians killed in the conflict at six, with military casualties at 67. A total of 2,251 Palestinians were reportedly killed in Gaza, most of them civilians including 551 children. Roughly 18,000 homes in Gaza were destroyed over the course of the war.
The IDF has said armed groups in Gaza fired 4,564 rockets at Israel over 50 days of the conflict. Of these, 224 hit built-up areas. In response, the Israeli military claims to have hit 5,226 targets in Gaza, including 1,814 targets linked to rocket firing, 109 weapons depots, and 85 weapon-making facilities.
Israel's stated aim during the 2014 conflict was the destruction of tunnel networks used by Hamas, 14 of which entered Israel. It said all 32 of the tunnels it identified across Gaza were destroyed.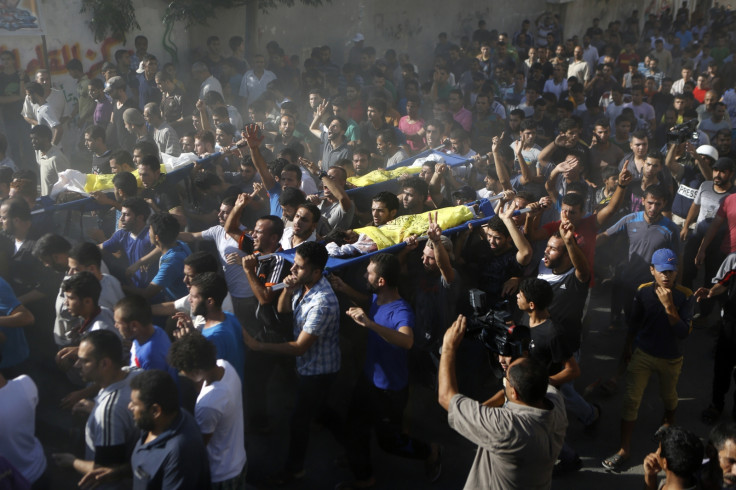 The UN has been damning of the conflict, saying the "devastation was unprecedented". It has accused Israel and Hamas of a string of serious violations of humanitarian and international law, which may amount to war crimes.
The international community condemned both Israel and Hamas over the course of the confrontation. Prime Minister David Cameron warned Israel it was "wrong and illegal" to target civilians and former deputy prime minister Nick Clegg accused Israel of collective punishment of the people of Gaza.
On 3 August, Israeli ground forces that entered Gaza in mid-July began withdrawing following the destruction of the Hamas tunnels and the arrest of one of the suspects in the killing of the three Israeli teenagers.
Following a series of broken ceasefires, the war finally came to a close on 26 August when a month-long Egypt-brokered truce was agreed to.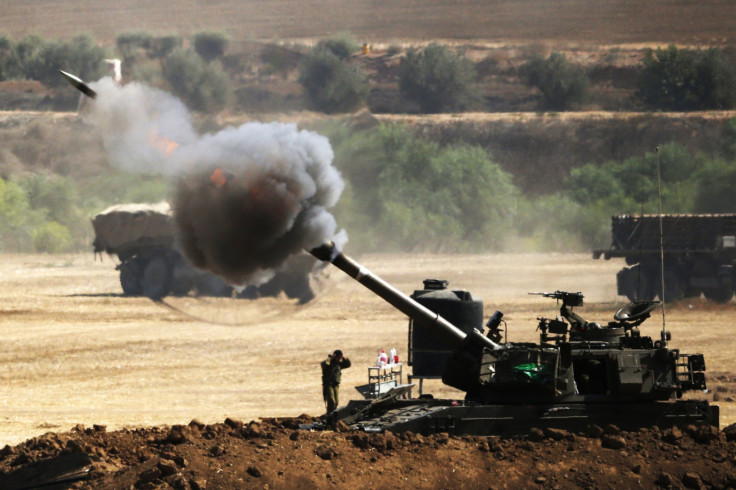 In articles for IBTimes UK one member of the Israeli community on the border with Gaza that faced Hamas rocket attacks and a Palestinian journalist who faced Israeli shelling in the line of work write of their experience during the war and how the seven weeks of violence have reverberated through their own lives.
"The war in 2014 not only took lives but had a devastating impact on individuals and their mental health. The best example I can share is the story of a 19-year-old Palestinian man whose two brothers were killed in the war, leaving their wives and children behind to mourn them. His father married him to both of his brothers' widows to protect their children," writes Mousheera Jammal.

"We have been in this land since 1967. We are not in Hebron or other settlements. This is Israeli land. They have their land. Everyone wants to live in peace but the politics does not let the civilians live their lives. Hamas started the war and then the people of Gaza had to deal with its consequences. That is not fair, but what can we do?" asks Janet Svirzenski.
© Copyright IBTimes 2023. All rights reserved.