General Certificate of Secondary Education (GCSE) 2019 results are out and a higher number of students have received top grades than last year. A grade of 7-9, which is equivalent to an A or A*, was secured in 20.7% of all exams. 837 students have received seven grade 9s which only 732 students were awarded last year.
Former Education minister Michael Grove had introduced reforms to the GCSE to give students exams and courses which were at par with the level of other countries. The reform introduced a new grading system to replace the old A*-G grading system. In the new system, students would receive grades between 9-1, 9 being highest and 1 being lowest, in all subjects. Since 2017, new courses have slowly been introduced. 2019 saw most of the United Kingdom appearing for the more rigorous exams.
After the mock tests, many students opted not to appear for the GCSE exam in 2019. Schools and parents showed concern over the mental health of the students. The new exams were deemed 'tougher' and many were highly demoralised by their performance.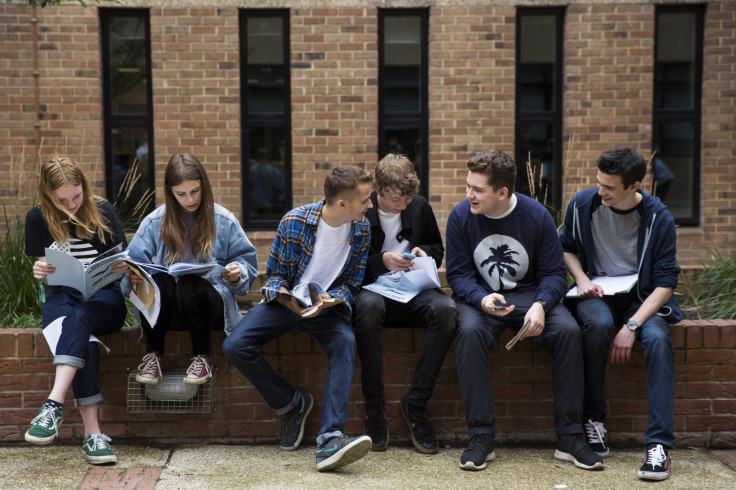 However, the result this year has shown that the students performed better when faced with a difficult exam.
According to The Telegraph, the most number of students received top grades (grade 7 and more) in Other Modern Languages this year. Top grades in Classical subjects slipped by 0.4% but remained the second-best performing subject. A huge improvement has been seen in other sciences where 42.2% of students scored top grades this year. Chemistry, physics, biology, economics, music, religious studies and Spanish are the best performing subjects.
When it comes to worst-performing subjects, Mathematics and English have made the list two years in a row. In Mathematics only 15.9% and in English only 13.9% of students scored top grades. The worst performing subject was Science: Double Award where only 7.5% of students scored top grades. Engineering, citizenship studies, media/film/TV studies, food preparation and nutrition, business studies, social science subjects, and design and technology are the worst-performing subjects.