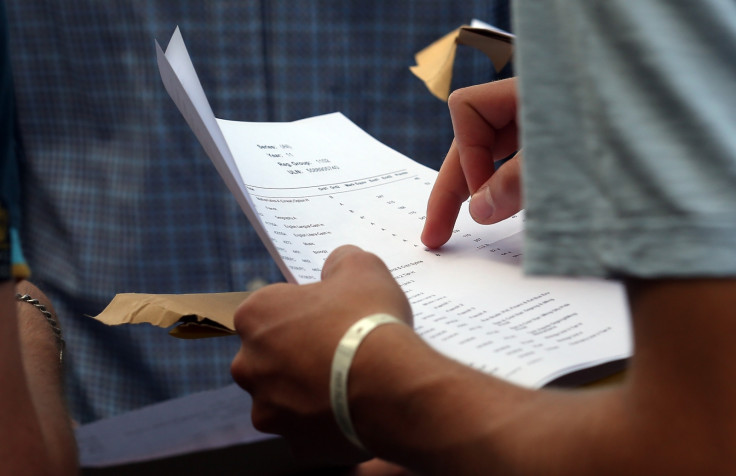 The number of schoolchildren who have achieved an A* to C grade GCSE has increased from last year, but the number awarded the top grade has fallen. As thousands of teenagers across the UK find out what their results are, figures show there has been a slight increase in the number of A* to C grades from 68.8% to 69% compared to last year.
However, there was a 0.1% drop in the number of A* grades to 6.6%, meaning the number has fallen for the fourth year in a row. Data from, the Joint Council for Qualifications (JCQ) also show 71.1% of girls were awarded a C grade or better, compared to 67.4% of boys.
Maths was once again the most popular subject, up 3.4% (761,230) from last year. Around two thirds of entries [63.3%] achieved at least a C grade, up from 62.4% last year.
English also saw an improvement, with 65.4% of entries gaining at least a C grade, up from 61.7% in 2014. The number of pupils taking foreign languages as a GCSE has fallen, with Entries for French down 6.2%, German down 9.2% and Spanish falling 2.4%. Overall, the number of people taking GCSEs increased 1.2% to 5,277,604.
Commenting on this year's GCSE results, JCQ's director general, Michael Turner, said: "Congratulations to students up and down the country who have received their results today and good luck for whichever pathway they chose to continue their education.
"At a national level there is very little change in this year's results but we do see educational policies continuing to have an effect on entry patterns and results at a subject level. This is particularly the case in English, Mathematics and the Sciences."