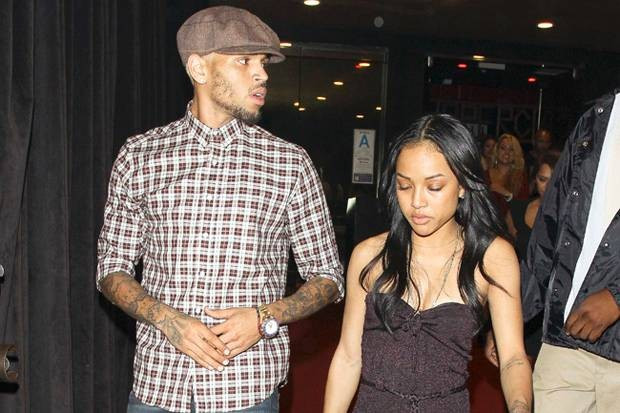 Chris Brown has reportedly given his ex-girlfriend Karrueche Tran an impressive parting gift following their very public split.
The Turn up the Music singer is said to have handed the aspiring model a lump sum to so she can buy herself a house.
Brown confirmed that he had ended his two-year relationship with Tran earlier this month.
"I have decided to be single to focus on my career. I love Karrueche very much but I don't want to see her hurt over my friendship with Rihanna," he said in statement.
"I'd rather be single allowing us to both be happy in our lives."
Hours after their split, a tipsy Brown opened up to fans about his love triangle with RiRi and Tran in an online video.
In the short documentary-style clip, he detailed his relationship dilemma and asks: "Is there such a thing as loving two people?"
He added: "I'm stressed out. When you share a history with somebody then you fall in love with somebody else, it's difficult."
A source close to the star said that he had decided to help Tran out financially to soften the blow of the breakup.
"Neither Rihanna nor Chris want to make things harder for her than they already are," the insider told The Sun.
"Chris wants to set her up financially and do right by her - he wants her to stay in his life if possible.
Meanwhile, Rihanna is said to have also reached out to her love rival.
"Rihanna called Karrueche for a proper heart-to-heart. They needed to air a few problems," the source added.
"The girls talked for close to two hours. Rih answered all of the questions and Karrueche had a few home truths to tell her."
Brown is not the first celebrity to give a long-suffering ex a generous pay-out after a split.
Music mogul Simon Cowell reportedly gifted his ex-fiancee Mezhgan Hussainy with a £5 million mansion in Beverly Hills when they ended their relationship.