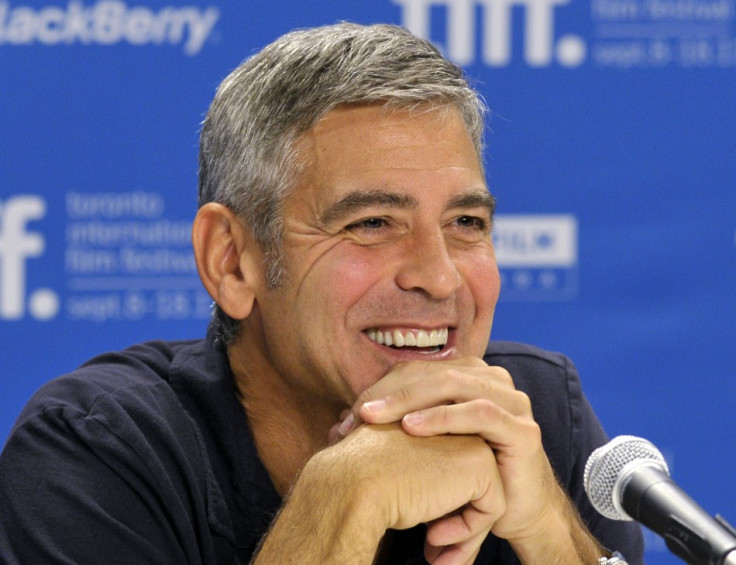 Though George Clooney had vowed never to walk down the aisle again after his failed marriage to Talia Balsam ended in 1993, the actor did get married recently....of course, in front of the camera.
Hollywood's most eligible bachelor appears as a newlywed man in a commercial for Norwegian bank DnB NOR. In the ad, Clooney shows his sense of humor, surprising his unsuspecting wife.
It opens with the newlywed woman waking with a giant diamond on her finger and staggering around a hotel room, staring at wedding photos and her white gown in disbelief. Then, Clooney enters the honeymoon suite, kisses his new wife, shows her an image of their new house on the Internet and seems pleased to fulfill her fantasy.
"I was letting you sleep," says the handsome actor, before showing his new wife pictures of the house. "I've been looking at places for us in Lillestrom," he tells the shocked woman, struggling with the pronunciation of the Norwegian city.
The tagline states: Some people are lucky in life. For the rest of us, saving can be smart.