George Clooney 'is a hands-on dad' says actor's father Nick Clooney
The new grandfather revealed his Oscar winning son is happy to change the babies' nappies.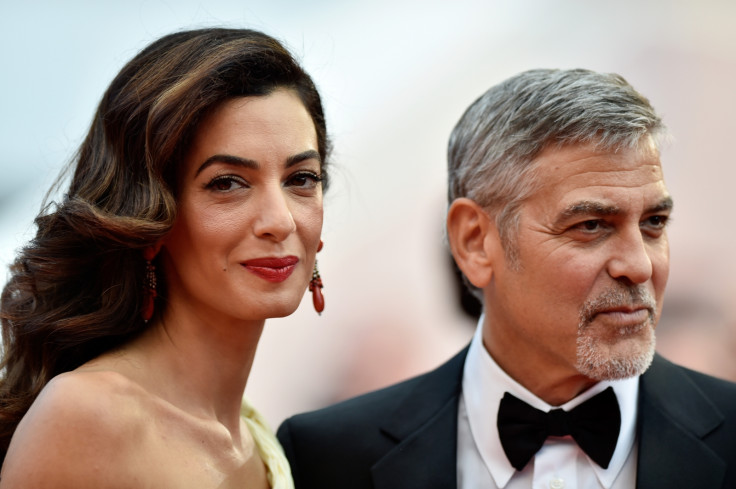 George Clooney's dad has revealed that the movie star is a hands-on father who is happy to take on nappy duty.
Nick Clooney appeared on Good Morning Britain to share his joy at the birth of his grandchildren Ella and Alexander and revealed how new parents Amal and George are embracing parenthood.
Praising the couple he said: "George will be an absolutely wonderful father, Amal will be - and already is - a magnificent mother. I'm constantly amazed by her. She is an incredible woman. George certainly married up!'
He added that his Oscar winning son would have no problems changing the babies nappies. "[George] will be hands on entirely and he will do it with humour and with joy."
Speaking of George and Amal's twins Ella and Alexander he said: "They're absolutely beautiful. I'm supposed to be a reporter, therefore observant, but I really don't know how to describe one beautiful baby from another beautiful baby - these are two beautiful babies ... They are perfect."
The human rights lawyer, 39, gave birth to a girl, Ella, and a boy, Alexander, on Tuesday morning and the proud parents have been flooded with messages of congratulations from celebrity friends and fans.
George's best friend Rande Gerber posted a video message on the Instagram page for the duo's tequila company on Tuesday to celebrate the new arrivals.
The 55-year-old businessman uploaded a video of himself wheeling a trolley with three boxes of nappies and two boxes of the pair's Casamigos Tequila through the office.
Captioning the video, he wrote: 'Special delivery. #HouseOfFriends (sic)'
Gerber's supermodel wife Cindy Crawford also shared a picture of two tiny romper suits with the company's logo on them.
Expressing his gratitude to the couple's well-wishers, Nick said: "They have sent good wishes, they have kept attentive watch on this event as it unfolded and we have been aware of that and we have really been very, very grateful, thank you."
The couple welcomed the twins at London's Chelsea and Westminster Hospital according to Mail Online.
A spokesperson for the couple announced the births in a statement which read: "This morning Amal and George welcomed Ella and Alexander Clooney into their lives. Ella, Alexander and Amal are all healthy, happy and doing fine.
"George is sedated and should recover in a few days."
Earlier the actor revealed he had to skip a humanitarian event last week fearing he might miss the birth. He was due to attend the Aurora Prize for Awakening Humanity ceremony in Yerevan, Armenia on Sunday. Explaining his absence in a video message, George joked: "I really would have been [in Yerevan] but if I came there and my wife had twins while I was there, I could never come home."
The couple announced their engagement in April 2014 and were married in September 2014 in a lavish ceremony in Venice, Italy.
© Copyright IBTimes 2023. All rights reserved.