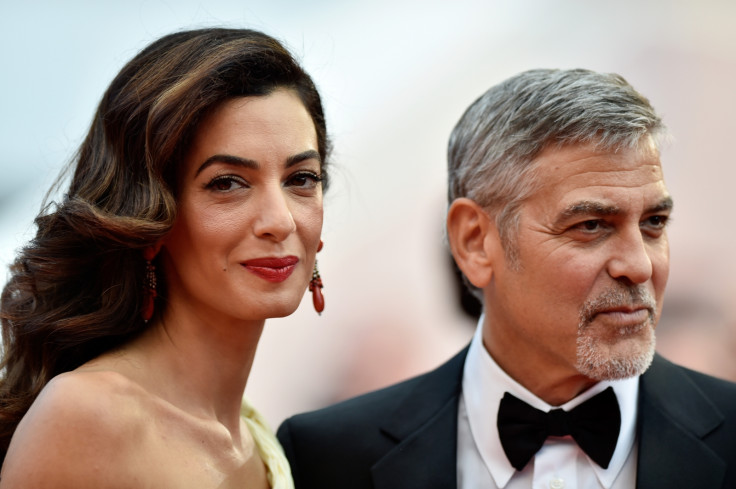 Ultimate former Hollywood bachelor George Clooney is set to embrace fatherhood with wife Amal and, if a recent report is to be believed, the actor and the human rights lawyer might welcome the twins before their due date.
The celebrity couple has been married for almost three years now, and while they await their bundle of joy, slight pangs of nervousness are said to be setting in. A source revealed the Ocean's Eleven actor is feeling "anxious" as he prepares to welcome the twins next month.
"But [George is] nervous in an excited, good way!" a source told Us Weekly adding that the Clooneys "think the twins will come before their due date."
Following the pregnancy, the expectant couple has reportedly put their schedule on the backburner. As it turns out the Academy Award winner is spending more time with Amal at their UK residence.
"George is staying put until Amal gives birth," the website source revealed. "They'll figure out their schedules after that. For now, they're just hunkering down!"
As far as settling down is concerned, looks like the A-lister couple is not rushing in to a decision until the birth of the twins. "As soon as the children go to school, it'll be necessary to choose where to settle. In the meantime, we will continue to move according to our respective schedules," George previously revealed.
Meanwhile, the actor's Hollywood friends have been ceaselessly talking about the baby news, sharing their excitement for the couple. "George has always been so great with our kids that he doesn't need advice. He is going to be an amazing dad, Amal is going to be an incredible mother," George's old pal Rande Gerber had gushed to People magazine.
While George's friends are confident about him becoming an amazing father, they seem to have one minor concern – the unborn twins might pick up their father's potty mouths.
"His kids might be well-versed in cursing, but I'm sure Amal will temper that," former model Cindy Crawford jokingly added.