Speculation is rife that Amal Clooney is pregnant after she appeared to be showing the first signs of a baby bump while attending an event in London.
The 38-year-old human rights lawyer — who married Hollywood star George Clooney in 2014 — was photographed at a screening for The White Helmets in London on 9 January, wearing a loose fitting floral dress.
The following day, as she attended the Credit Suisse Women Of Impact dinner in Davos Switzerland, the bump seemed to be visible underneath a two piece cream skirt matched with a cropped top.
The images have sent US media into overdrive, with several publications reporting that the celebrity couple are preparing for the arrival of not one, but two bundles of joy.
According to InTouch Weekly a source said the couple are elated by the news. "Amal is pregnant with twins: a boy and a girl. When Amal and George found out it was twins, they were surprised, but also a little scared because they both had said that one was enough," the source added.
"But the news that it was both a girl and a boy made them really happy. They feel like they've hit the family jackpot."
The Lebanon Daily Star had also reported that Amal is expecting twins. It was earlier reported that Amal had trouble getting pregnant over the summer, prompting her to try IVF and quickly falling pregnant.
The 55-year-old Oscar winner is said to be ready for fatherhood. "He's gone from never wanting to be a father to being totally excited about Amal's pregnancy and the thought of raising two children who will call him Dad," said the source.
"He's been doting on Amal's every need and doting on her belly. He's also having a blast coming up with baby names.
"George is going to be an incredible father. He's been a bachelor for so long that most people don't realise how great he is with kids."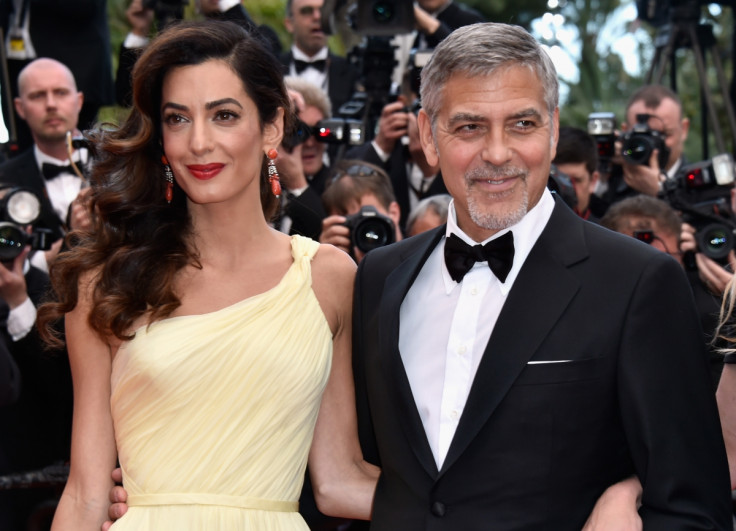 The Ocean's Eleven star is expected to name his son Nicholas after his own father. "The name Nicholas, after his dad Nick Clooney, is a shoo-in for his son. As far as girls' names, he's leaving that up to Amal," explained the source.
Like any expectant parents, the couple are now busy shopping to prepare for the twins and are building an entire baby wing inside their $15m home in Sonning, Berkshire. According to Mail Online the extensive baby wing will include a nursery, baby spa, playroom, library and even a mini baby pool.
"They are having so much fun looking at all the baby gadgets and getting everything ready for the twins. They're going to be amazing parents," the source added.
Once described as the eternal bachelor, Clooney tied the knot with Amal at a lavish wedding ceremony in Venice attended by celebrity friends Matt Damon, Bard Pitt, Angelina Jolie and U2 singer Bono.