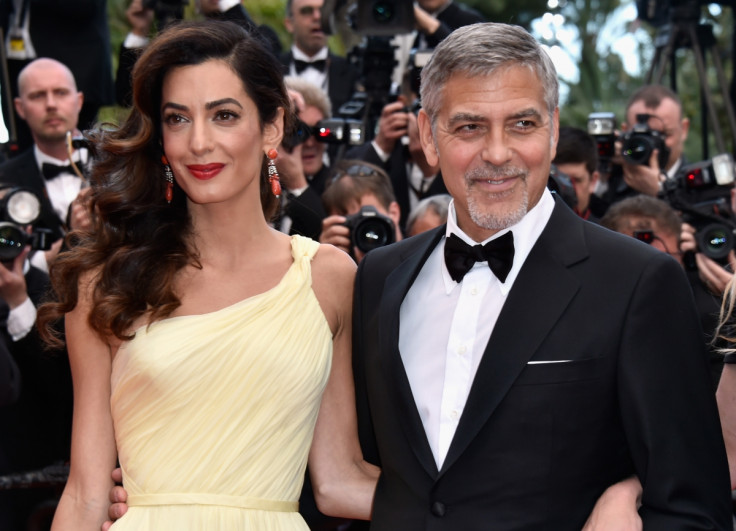 George Clooney and Amal Clooney celebrated their second wedding anniversary with a romantic dinner date on 27 September. The Ocean's Eleven actor revealed that he was the cook for the evening.
"It's very big news. Very, very big celebration—fireworks," the 55-year-old actor jokingly told E! News. "Ok, I made dinner," he said.
So, was the 38-year-old amazed with the Oscar-winning actor's cooking? "I don't think she's ever quite impressed with my cooking," Clooney said.
However, the actor revealed that he does have a closely guarded secret whenever he cooks for Amal.
"If I slap something together—spaghetti and meatballs—she doesn't know that it comes in a jar, so I can just fool her with that one," he said.
Talking to Entertainment Tonight on the red carpet at the Motion Picture Television Fund's 'Night Under the Stars' benefit in Los Angeles on 1 October, George said: "And they said it wouldn't last. Ah, we proved them wrong!" "We mostly drank. I made dinner and we had a very romantic second anniversary. Very civilized," he added.
An eyewitness told E! News the couple entered the backstage together and spotted cosying up while drinking Casamigos tequila. During the show, George took Amal to the bar and buffet and asked if she wanted to eat.
"He tended to her. She affectionately brushed her hand across his cheek at one point while they were talking," the eyewitness said. "George and Amal were very affectionate."
George and Amal tied the knot in September 2014, in Venice, Italy, where he met his wife for the first time.