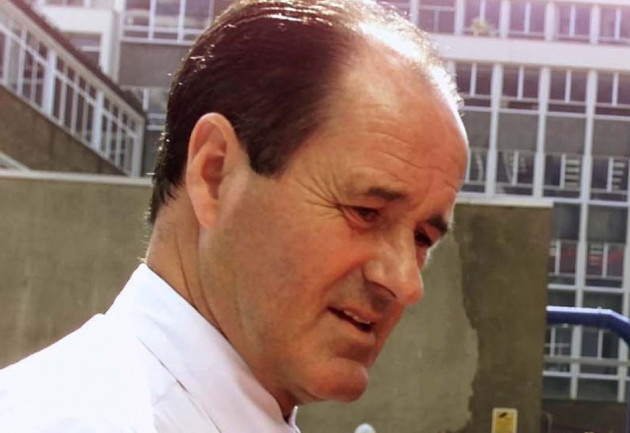 Former Arsenal manager George Graham believes the club are can become genuine challengers for the Premier League title should they sign a striker in the January transfer window.
The Gunners signed four players during the summer, the highest profile of which saw Mesut Ozil join from Real Madrid for a club record fee on deadline day.
Despite losing their opening game of the season against Aston Villa, Arsenal have reeled off eight successive wins - the latest coming in the penalty shoot-out win over West Bromwich Albion in the League Cup.
Four back-to-back league victories sees Arsenal at the Premier League summit after just five games and Graham, manager with the north Londoners from 1986-1995, says the signing of a 25-goal-a-season striker could inspire them to their first league title in a decade.
"Arsenal can keep it going," Graham told talkSPORT. "People forget they were the form team in the last third of last season, so it's not a surprise to me.
"I looked at the early fixtures for the first eight games of the season and thought if they bought a few players in the summer they could be right at the top and challenging for the Premier League.
"They definitely need a couple more. The squad is a little bit weak and they need a 25 league goal centre-forward. That would be a great signing in the [January] window.
"I think Arsenal will be there or thereabouts at the end of the season, I really do. If they can get one or two more [signings] in the winter, I think they've got a great chance."
Graham built a reputation for having a miserly defence during his spell at Arsenal, which formed the foundation of the claiming of six major honours which included two league titles.
Among Wenger's summer signings was Frenchman Mathieu Flamini, who returned to the club after being released by AC Milan, and the midfielder has been deployed in a holding role and inspiring the side, since the opening day 3-1 defeat to Villa, to conceding just five goals in eight games.
Graham added: "I think Flamini has been a fantastic signing. They knew he would just sit there in front of the back four.
"I've been quite impressed with the back four. Individually I think it could be better but collectively they seem to be doing a lot of work on the training ground."