Hungary's parliament has approved tough new laws that appear to be targeting a university founded by billionaire George Soros in what some see as a crackdown on freedom of expression and liberal values.
Supporters of the Central European University (CEU) — an English-speaking university and American institution founded by Soros — gathered outside the Budapest campus after the amendments were made to an existing higher education law.
The new bill, critics argue, will effectively banish CEU from the country as it requires foreign universities to have a campus both in Budapest and their home countries.
It will also prohibit universities outside the EU from awarding Hungarian diplomas without an agreement between national governments. The CEU,
The new amendments were passed on Tuesday (4 April) with the support of 123 lawmakers, with 38 voting against and another 38 abstaining in the 199-seat parliament.
The right-wing Hungarian Prime Minister, Viktor Orban, of the governing Fidesz party, said in a radio interview on Friday that CEU's status — operating in Hungary while issuing an American degree —gave it an unfair advantage over Hungarian counterparts.
According to The New York Times, Orban described the university a "fraud," adding that "in Hungary, one cannot be above the law — even if you're a billionaire," in a reference to Soros.
The law was fast-tracked through Parliament and will become law after the country's president, János Áder, signs it, which is usually a formality.
Hundreds of staff, students and supporters surrounded the CEU building in central Budapest waving blue signs saying "veto" to show their support for the institution.
CEU, which is ranked among the top 200 universities in the world in eight disciplines, vowed to fight the bill.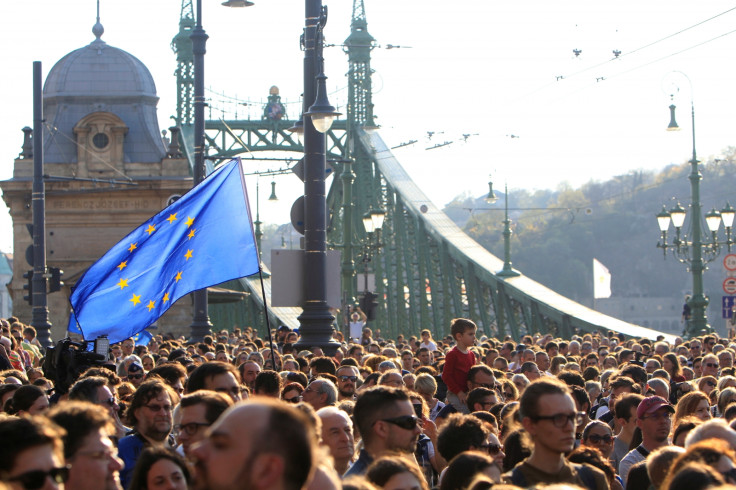 The university's provost Liviu Matei called the attacks on the institution "completely unfounded" and the new laws were "an attack on academic freedom".
The institution's president and rector Michael Ignatieff, a human rights scholar, urged the president not to sign the bill saying: "We've done nothing wrong. Budapest is our home."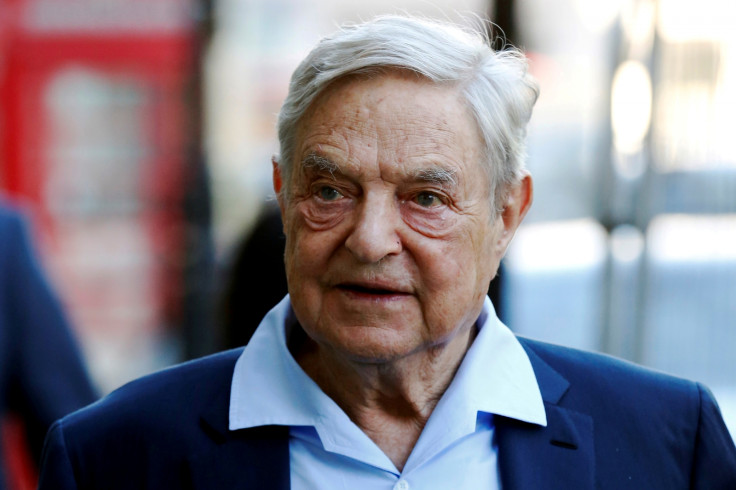 The vice president of the ruling Fidesz party, Szilárd Németh, had said in January that his government wanted to "sweep out" Soros-funded NGOs.
George Soros, 86, was born in Budapest where he has based his liberal Open Society Foundations, which funds around 60 groups in Hungary and many internationally.
One of the world's 30 richest people, he has helped fund various groups in eastern Europe and was considered a central figure in helping Hungary make the shift from communism in the early 1990s.