Kendrick Lamar is an outspoken supporter of the Black Lives Matter movement so it is highly unlikely he would buy George Zimmerman's gun. Reports online claimed the Grammy-winning rapper had purchased the weapon used to kill teen Trayvon Martin at auction but it seems the internet fell victim to a hoax.
Satirical website Freddy Mag posted a spoof report claiming Lamar, 28, had "secretly" purchased the Kel-Tec PF-9 9mm firearm from Zimmerman's auction website through his publicist. The report goes on to state that Lamar smashed the gun on-stage with a hammer and felt the "heebee jeebees" as soon as he touched the weapon.
Proving it was a joke, the article goes on to "quote" Lamar with comments which sound nothing like the rapper's typical tone. One includes: "Trayvon Martin is the only death by the gun we know about. I'm sure George has more skeletons in his closet inside his room at his mama's house."
Another comment attributed to Lamar reads: "It was just the socially conscious thing to do. Plus all good press is good press and I wasn't about to let him get anymore... I couldn't chance it getting into the hands of some fool with as much hate for my people as Zimmerman, Trump or that fool Donald Sterling who had the nerve to be racist in an industry full of n****s."
Many news outlets reported the article as fact and many fans believed it to be true, clearly not realising that Freddy Mag bills itself as the "number one in satrical urban culture news". One Twitter user who fell for the hoax wrote: "Kendrick Lamar bought the gun George Zimmerman used to kill Trayvon Martin and destroyed it on stage. What a guy!" while another said: "When Kendrick Lamar purchases the gun used to kill Trayvon Martin and then destroys it on stage. My hero."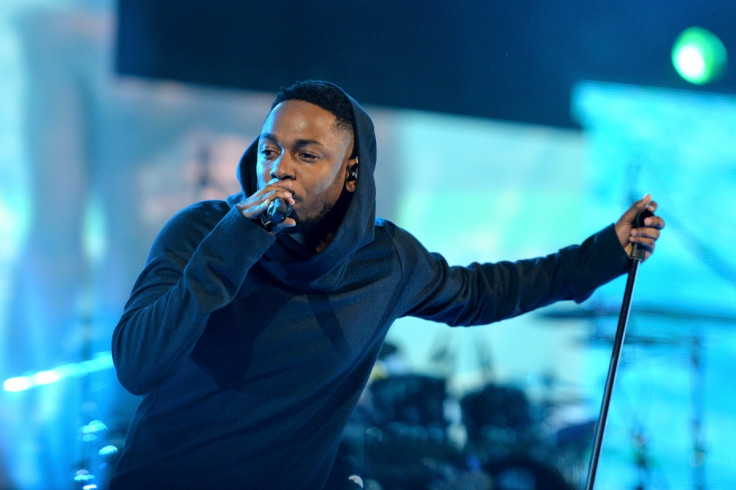 Another fan chimed in: "Much respect to you bro for purchasing and destroying Zimmermans Gun. Continue to break the chains bro! Blessings," and another commented: "Kendrick Lamar won the bid on murderer gun and smashed it with a hammer on stage lol I love it."
Zimmerman shot and killed 17-year-old Martin in February 2012 following an altercation with the youngster. The neighbourhood watch volunteer was found not guilty of second degree murder and manslaughter in July 2013. It is believed he is yet to find a buyer for the gun, which is still on auction at the Gun Broker website.