A tiger that escaped from a flooded zoo in Georgia has killed one man and wounded another. The Tbilisi zoo had previously said all lions and tigers that went missing after the flooding had been found dead and only one jaguar remained unaccounted for.
The Interior Ministry says police killed the big cat, which was hiding in an abandoned factory when he attacked the men.
Many zoo animals – among them tigers, lions, bears, wolves and crocodiles – escaped from the Georgian zoo and onto the streets of the capital Tbilisi. Rescuers herded a hippo back to the zoo and recovered a crocodile completely buried in mud.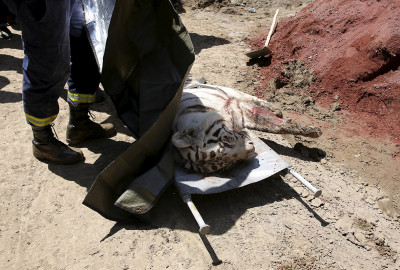 Three zoo workers died in the floods, including a woman who was trying to save lions and tigers. Several weeks ago she had lost her arm when a tiger attacked her, according to the reports.
Georgia observed a day of mourning for flood victims on Monday 15 June as rescue workers, soldiers and volunteers continued to search for missing people and clear rubble and mud from affected areas.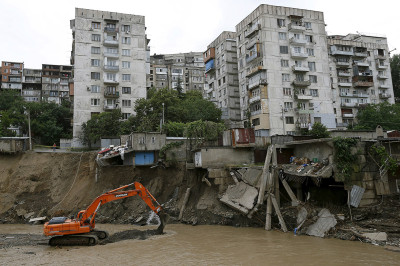 Heavy rains turned the Vere river that flows through Tbilisi into a torrent that washed away buildings, roads and cars. At least 12 people were killed and 24 reported missing.