Tigers, lions, bears and wolves have escaped from a zoo in the Georgian capital, Tbilisi after heavy floods destroyed their enclosures.
At least nine people have been killed including three workers who are employed at Tbilisi zoo and others were missing.
Heavy rain and wind hit the city during the night and turned the Vere River into a torrent sweeping away buildings and cars. Many people have been left homeless after the floods damaged dozens of houses.
The zoo said one of the dead was Guliko Chitadze, a zookeeper who lost an arm in an attack by a tiger last month.
An escaped hippo was cornered in one of the city's main squares and subdued with a tranquiliser gun. Some other animals also have been seized, but it remained unclear how many are on the loose.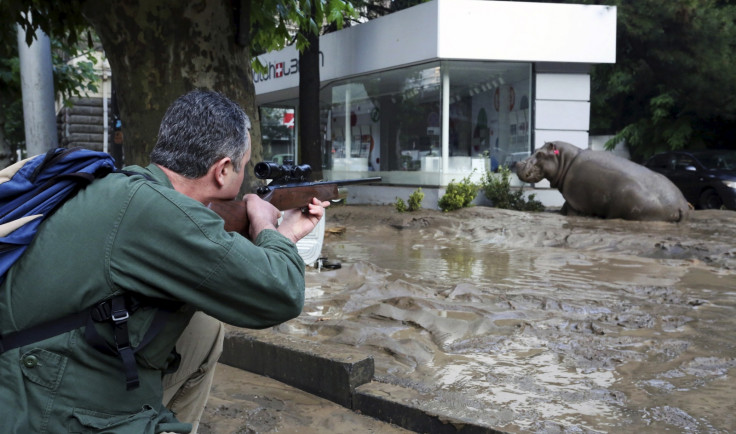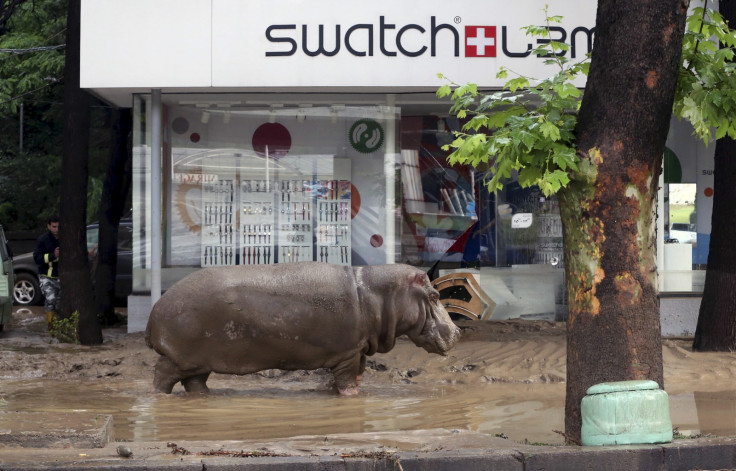 The Zoo Administration said six lions, six tigers, seven bears, one hippo and 13 wolves escaped from the zoo.
Helicopters are now circling the city as part of a search and rescue operation and terrified residents have been warned by authorities to stay indoors.
Tbilisi's vice-mayor, Irakly Lekvinadze, estimated the preliminary damage at $10m (£6.43m).
The hashtag #Tbilisi was soon trending on Twitter with eyewitnesses uploading images and videos of the animals roaming the streets.
President Giorgi Margvelashvili offered his condolences to the relatives of the flood victims and promised the process of rebuilding would quickly begin.