Georgia, Moldova and Ukraine Sign Landmark Trade Agreements with the European Union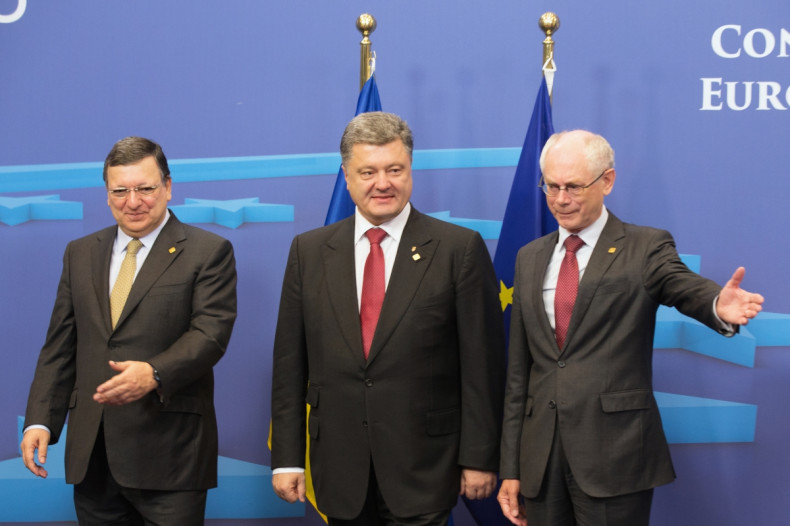 Georgia, Moldova and Ukraine have each signed long-mooted trade agreements with the European Union, in a blow to Russia's plans to expand its Customs Union.
Each has inked a pact entitled 'Association Agreement and Deep and Comprehensive Free Trade Area' which will see them harmonise their trade policies, customs procedures and quality controls with an ultimate view to joining the economic bloc.
The three join Estonia, Latvia and Lithuania in pursuing stronger ties with Europe at the expense of Russia, with Moscow voicing its displeasure at the progress of the discussions.
Yesterday, a close aide of Russia's President Vladimir Putin said that "for Ukraine, signing the agreement is economic suicide", adding that the country will experience currency devaluation, soaring inflation and lower living standards as a result.
In May, Belarus and Kazakhstan signed up for Russia's Eurasian Economic Union, an extension of the existing Customs Union. It's expected that Armenia will follow suit.
The move is arguably the most significant for Ukraine, after former President Viktor Yanukovych failed to sign the agreement last year, under severe pressure from Russia.
The decision ultimately led to his downfall, spawning the EuroMaidan movement which took to the streets of Kiev, demanding his departure. Hundreds of people have since been killed in the fighting that erupted, with Russia annexing Crimea.
His successor Petro Poroshenko, while attempting to broker more amicable ties with Moscow, pledged to proceed with the agreement
He said: "I am sure that today during my first visit to the parliamentary assembly of the Council of Europe and tomorrow in Brussels, where we will finally sign the association agreement, we will get a new thrust for reforms and we will witness the 'Europeanisation' of Ukraine. I am sure that it will be an historical day for us, Ukrainians, and for the whole world."
The president of the European Council Herman van Rompuy welcomed the new relationships, saying: "The EU stands by your side, today more than ever before."