German carmakers are accused of having "blood on their hands" following reports that they had rigged diesel exhaust tests on monkeys, leading to the deaths of thousands of Britons.
The Government's former chief scientist, Professor Sir David King, said it was "simply astonishing" that Volkswagen, BMW and Daimler had performed rigged experiments that had caused the deaths of so many people in the UK.
He said he was duped into believing diesel capture technology was safe during a trip to a British testing lab in 2004.
The trip resulted in a policy shift that favoured diesel cars. He worked as the Government's Chief Scientific Adviser until 2007.
"The number of early fatalities in Britain is really very, very large due to NOx (nitrogen oxides) air, with governments across Europe encouraging diesel on the basis that the catalyst traps worked," King told The Telegraph.
"The companies have blood on their hands - I say that without any doubt," he added.
The comments come after a senior lobbyist for Volkswagen was suspended. The company said it had suspended Thomas Steg, head of international and government relations, pending a full enquiry after taking responsibility for VW's involvement in the scandal.
Germany's leading carmakers attempted to distance themselves from experiments conducted in the US in 2014 in which monkeys were forced to breathe diesel exhaust for several hours. The tests aimed to prove the exhaust was not dangerous to human health.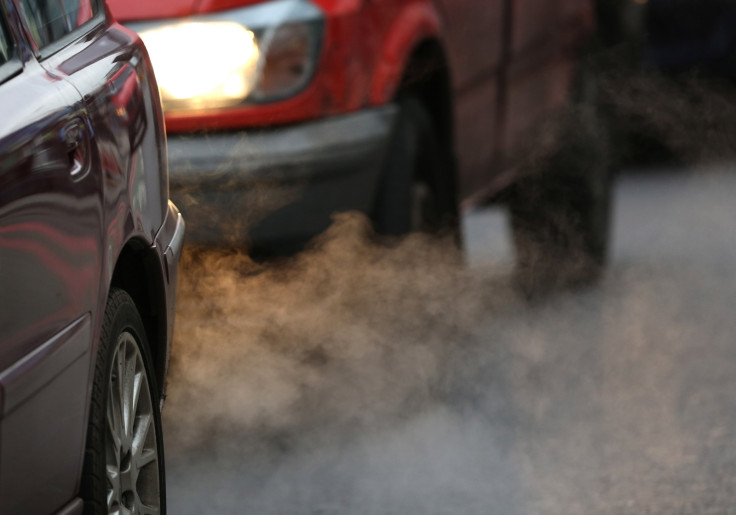 New reports from two German news outlets claim the companies also financed experiments using human test subjects.
The Süddeutscher and Stuttgarter Zeitung reported Monday (29 January) that the auto giants funded a research group that tested the effects of gas nitrogen dioxide on "[25] healthy young persons".
The European Research Association for Environment and Health in Transport Sector reportedly examined participants at the University of Aachen "after inhaling NO<sub>2 at different concentrations for several hours each".
The group, which was disbanded in 2017, concluded that there were no health effects defected.
The latest revelations add a new layer to the scandal regarding the rigging of diesel emission tests that emerged in 2015.
King said he believed in the effectiveness of new diesel capture catalysts after visit the Johnson Matthey lab in Royson in 2004. There several rigged vehicles, including a VW, emitted exhaust that smelled "cleaner than normal air".
"It was on that basis, and reviews of the data, that I stood back and let the regulatory system run through," he said.
"Of course I had no idea that the car manufacturers would play games with the regulatory system, which they subsequently did."
The Telegraph noted that misleading test results were cited in reports that contributed to official health advice on diesel vehicles by the National Institute for Health and Care Excellence (Nice) in the UK.