A suspected paedophile who allegedly abused his four-year-old stepdaughter before uploading images to the dark web has been charged with nine sex offences.
Images of the girl were published all over the world on Monday (9 October) after German Police made the unusual step of making an appeal using her photos.
The next day a mother from the state of Lower Saxony reportedly contacted police saying that she recognised the child as her own and her partner, a kitchen fitter, was later arrested.
Due to German law the 24-year-old suspect can only be identified as Christian J, who has now been charged at a court in the German district of Wesermarsch.
Police searched for evidence around the couple's property on Wednesday with his partner even describing her boyfriend as a "dream man" on social media before the arrest, according to The Mirror.
Christian J allegedly posted the child pornography to the so-called dark web where paedophiles could access the sick images between October 2016 and July 2017.
The suspect is the stepfather of the four-year-old victim and is also the father of a one-year-old boy. A relative said that "He has always looked after his child very affectionately" according to local press.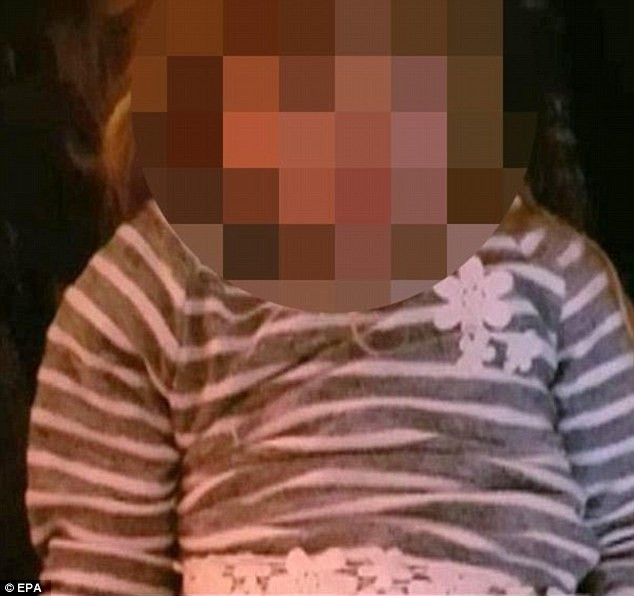 Authorities made an appeal after German language TV was heard in the background of one of the videos that contained abuse.
Chief prosecutor Alexander Badle explained the decision to go public with the girl's image: "After the material was discovered, we tried the conventional methods of investigation: technical details, chat protocols, evaluation of the image material.
"When it was clear that there was no other solution besides showing the victim's photos, it still needed to be juridically checked and decided."
According to German authorities, Christian J had no criminal record and was not known to be part of known paedophile circles before his arrest
Christian J, who is currently in investigative custody, faces up to 15 years in prison, while the child - given the false name of "Clara" in German media- is now in the care of child psychiatrists.