An alleged abuse victim of former Liberal MP Cyril Smith has told an inquiry that he spotted the politician at his own wedding.
The Independent Inquiry into Child Sexual Abuse (IICSA) is investigating Smith's alleged abuse of young boys in Rochdale care institutions.
The inquiry was handed a dossier of information on Smith that was held by the MI5 security services after the MP allegedly targeted children at the Cambridge House hostel and Knowl View school.
One alleged victim said that Smith touched his genitals during what he thought was "a medical" at Cambridge House, reported the BBC.
The man told the inquiry that he was a teenager at the time when he was told he was going to meet an "important gentleman" to check for nits and if he had been washing himself properly.
On arrival to the room, the inquiry was told Smith told him to take his pants off then allegedly touched his genitals.
"So he said, 'Take your pants off', so I took my pants off, my underpants, and my T-shirt and stood there with my clothes off," he said according to the BBC.
"He asked me to face the wall. I outstretched my arms and then he started running his hands through my hair. He then started stroking me down the back of my head and along my arms and then he started coming down my body."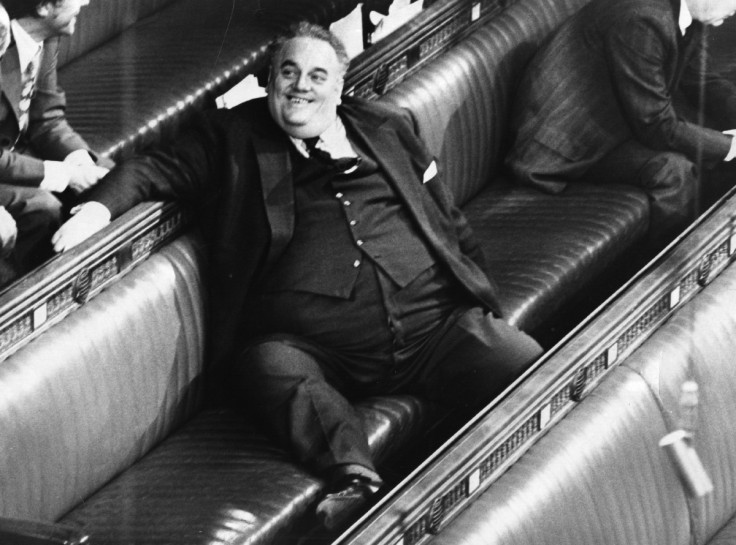 The man did not tell his fiancé what had happened but recognised Smith, who was a family friend of his partners, at the wedding.
The alleged victim said that Smith, who became Rochdale MP in 1970 and a knight in 1988, helped the couple secure a council house in the town.
The inquiry was told that between 1969 and 1970 , police had launched an investigation into Smith over sexual abuse claims and the alleged victim agreed to give a statement.
It was also heard that Smith allegedly visited the man with an accomplice to ask him to retract the statement only for the man to reject Smith's demands.
There have been reports of the press being 'gagged' and police officers silenced when they tried to tell senior members of the force about the abuse.
The Director of Public Prosecutions (DPP) decided not to press charges against Smith and Laura Hoyano, representing eight alleged victims, said the MI5 intelligence on the allegations "raises a spectre of collusion" over his activities, reported ITV News.
Hoyano described Smith as a "puppet master" who used Cambridge House "as his private fiefdom, free from any outside scrutiny and could treat the boys as his chattels for private, perverted amusement".
In an opening statement for the Crown Prosecution Service (CPS), the replacement of the DPP, Edward Brown QC said the decision not to prosecute Smith could be explained by changes in the law around that time.
The inquiry continues.