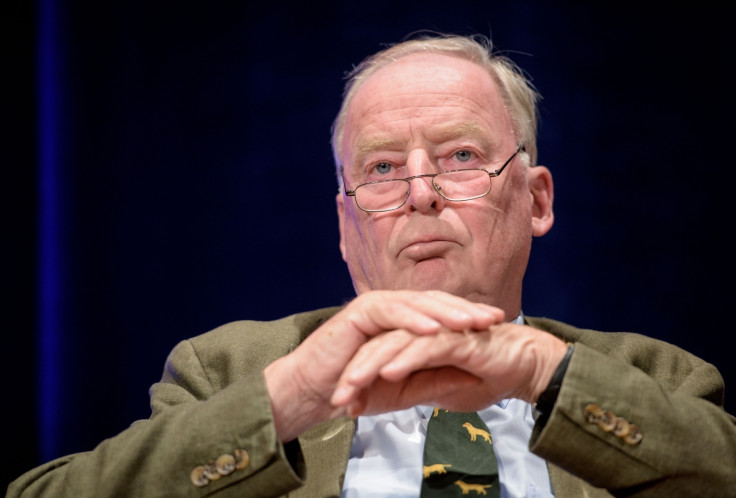 A leading member of the German nationalist party Alternative For Germany (AfD) faces an investigation over comments he made about the country's commissioner for immigrant integration.
Alexander Gauland said during a rally that Aydan Ozoguz, who is German-born with Turkish roots, could be "disposed of in Anatolia". Anatolia refers to most of modern-day Turkey, particularly the western parts.
Reports from the country said that prosecutors had opened an investigation in Gauland, a co-founder of the far-right party. Gauland's comment reportedly came after Ozoguz wrote an article saying that German culture was hard to indentify "beyond the language".
German Chancellor Angela Merkel previously said that Gauland's comments had to be condemned and said they were "racist". Gauland told a local news agency at the end of August that he stood by the content of his statements, according to Politico.
Gauland has faced criticism for racist remarks in the past. In May 2016, Gauland made a comment to Frankfurter Allgemeine Zeitung newspaper that people would not want a prominent black German footballer to be their neighbour.
"People find him good as a footballer, but they don't want to have a Boateng as a neighbour," Gauland said.
"It's sad like something like that is said these days," Boateng is reported to have replied at the time. "I am happy to be a German, I'm proud or I wouldn't be here in the team."
Former UKIP leader Nigel Farage addressed AfD in a closed event on Friday, endorsing the party and saying it would be an "historic achievement" if the party gets into the German parliment, the Guardian reported. Current polls in the lead-up to the election have AfD winning around 8-11% of the vote, over the 5% required for the party to enter the Bundestag.