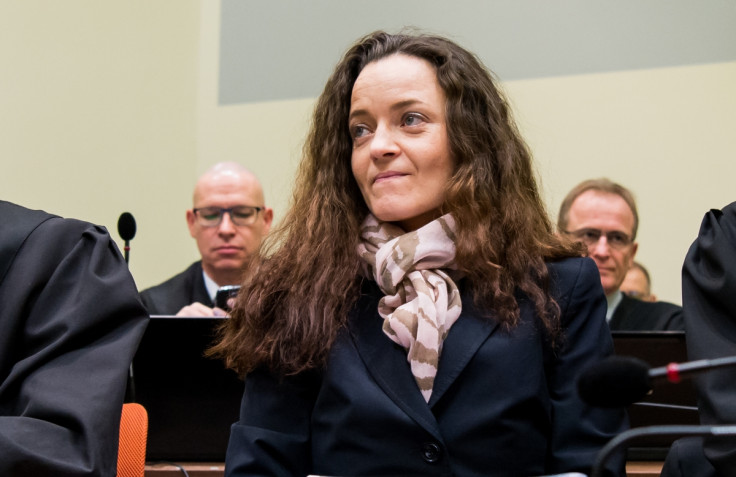 A woman accused of being a member of a violent neo-Nazi group that killed at least 10 people in Germany has apologised to the families of the victims but denied direct involvement in the murders, claiming she took to alcohol upon learning about them.
Beate Zschaepe told a Munich court she felt "morally guilty" for failing to prevent the racially-motivated attacks, which she blamed completely on her former lovers, Uwe Mundlos and Uwe Boehnhardt.
"I sincerely apologize to all of the victims and relatives of victims," she said in a statement read by her lawyer. It was the first time the 40-year-old commented on the 10 killings, two bomb attacks and several bank robberies she is accused of.
Prosecutors allege Zschaepe, Mundlos and Boehnhardt formed a neo-Nazi cell named National Socialist Underground that planned and carried out racially motivated attacks. The group allegedly killed eight Turkish men, a Greek and a policewoman between 2000 and 2007.
Zschaepe rejected the charges, saying she was not a NSU member, although she admitted knowing of Mundlos and Boehnhardt's murderous spree as they told her about the attacks but only after committing them.
The woman claimed she could not bring herself to report the childhood friends she grew up with up in East Germany to police, fearing they would commit suicide. Knowledge of their crimes threw her into a state of numbness, and she started drinking up to four bottles of sparkling wine a day and neglecting her cats, she claimed.
"It was very clear to me that I couldn't return to normal life," Zschaepe said. "They didn't need me – I needed them."
Mehmet Daimagüler, a lawyer for the victims' families told Die Welt newspaper he didn't "believe a word she said My clients wanted to find out why their fathers, husbands, and brothers had to die. Ms Zschaepe didn't say anything about that".
Mundlos and Boehnhard killed each other in an apparent suicide pact in 2011, upon learning police were on their tail after a botched robbery. Their bodies were found in a charred mobile home in Eisenach. Zschaepe was arrested shortly afterwards. The trial continues.