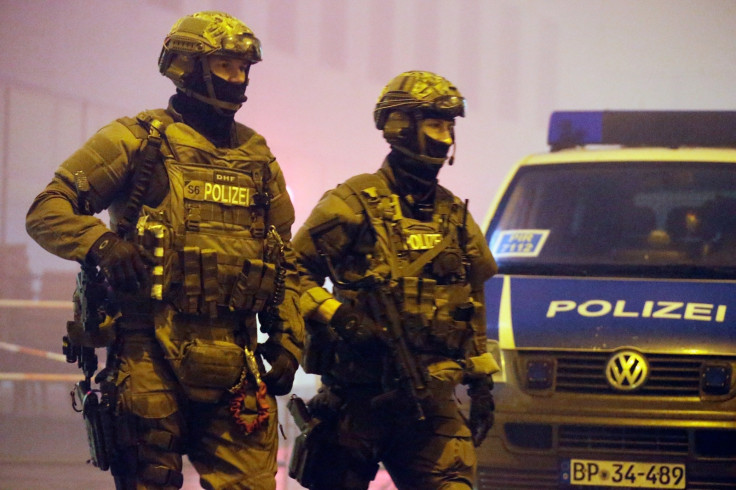 Police in Germany have raided the homes of two men who are suspected of planning to capture and kill left-wing politicians because of their opinions on immigration.
The pair's business interests were also raided with authorities investigating if they had stockpiled weapons to commit their horrific murders.
One of the suspects is reportedly a policeman with anti-terror police now investigating if the men created a hit list of names of left-leaning figures, in the small town of Ludwigslust, in Mecklenburg-Vorpommern, in northeast Germany.
The federal prosecutor's office said in a statement that the men feared the country's immigration policy, spearheaded by Chancellor Angela Merkel, could bankrupt Germany
"The suspects see the crisis they fear taking hold as an opportunity to capture left-wing political representatives and kill them with their weapons," the statement said.
German newspaper Die Zeit reported that the men are thought to have "extreme right-wing" views, and were planning a series of ruthless killings.
Allegedly them men had also stockpiled food and drawn up a list of target names whilst planning "serious violence threatening to the state", the prosecutor's office said.
The suspects allegedly used web forums to contact other people to speak about Germany's refugee policy.
"The focus of the discussion was the political development of the Federal Republic of Germany, especially the refugee and immigration policy, which they considered inadequate," the prosecutor continued.
"As a result, the accused feared impoverishment of private and public budgets as well as an increase in attacks and other crimes that they believed would lead to a collapse of the state order."
As it stands the federal prosecutor's office said neither suspect had been arrested and no arrest warrant had been issued yet, reported the Reuters news agency.
Although an arrest had not been made disciplinary measures had been initiated against the policeman, the state interior ministry said.
It was also reported that police carried out raids on people linked to the two suspects, although not suspects themselves, and one of these men was also a policeman.