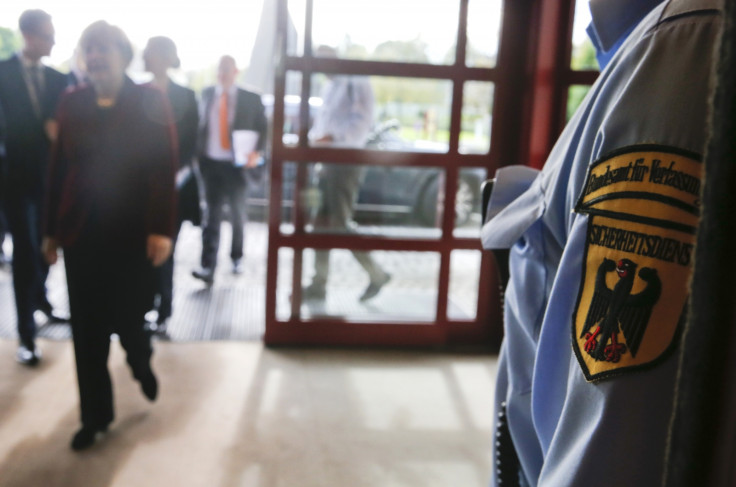 The German intelligence agency, Das Bundesamt für Verfassungsschutz (BfV ), say they have arrested an employee who made Islamist statements online and shared internal agency material in internet chatrooms. The BfV became aware of the man's actions four weeks ago but has not given details on his position or when he joined the agency, according to local media reports.
The BfV is Germany's domestic intelligence agency and some reports in German media suggest that the man was planning to detonate a bomb at the Cologne headquarters. However, this was denied by the agency following the man's arrest.
The German newspaper Der Spiegel reported that the 51-year-old official was said to have made a "partial confession" and was recently hired by the BfV to observe the Islamist situation in the country.
The BfV said the man, a German, had previously "behaved inconspicuously during his employment process, training and in his area of responsibility.
"There is no evidence to date that there is a concrete danger to the security of the BfV or its employees," they said, according to Reuters news agency.
The suspected mole was said to have offered to share sensitive information about the agency online which could have endangered its sensitive work, the spokesman said without elaborating. "The man is accused of making Islamist statements on the internet using a false name, and of revealing internal agency material in internet chatrooms," the spokesman continued.
It was also reported that the man converted to Islam in 2014 and that his family did not know about his conversion until his arrest. Another German newspaper, Die Welt, reported that the man was caught by an agency informant who was investigating suspected Islamic extremists.
The German authorities have increased surveillance of potential militant groups after two attacks claimed by Islamic State (Isis) in July. A Syrian man, Mohammad Daleel, whose refugee application had been refused, blew himself up outside a bar in Ansbach and injured 15 people.
Nine days earlier, Pakistani national Riaz Khan Ahmadzai had hacked at passengers on a train in Würzburg with an axe and a knife, wounding five before being shot dead by police.