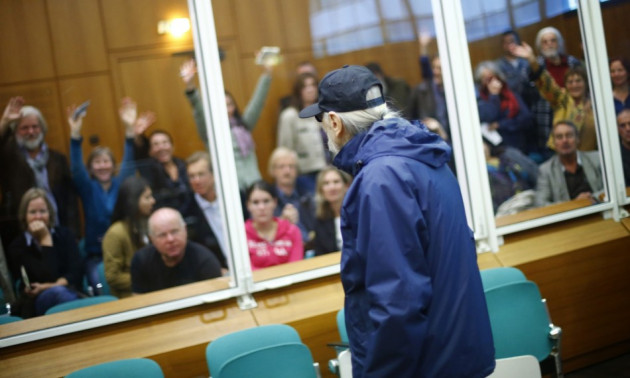 An 80-year-old German woman has been acquitted of murder charges relating to a deadly 1975 terror attack on Opec headquarters in Vienna - but was convicted of three arson attacks in the late1970s.
Sonja Suder, 80, was accused of having transported weapons for the attack on the Opec oil ministerial conference. The attack by six militants seized more than 60 hostages and left three people dead.
Prosecutors admitted that it was impossible to prove Suder's links to the attack. Suder was part of the Revolutionary Cells group that carried out two arson attacks on German companies in 1977, and a third in 1978 on the Heidelberg Castle.
She was sentenced to three and a half years in prison for these attacks, which resulted in no injuries or death. Her partner Christian Gauger had originally been charged in the bombings, but it was later suspended because of his health problems.
The Revolutionary Cells (RZ) were an urban guerrilla leftist organisation which was described as Germany's most dangerous terrorist group by the then West German interior ministry.
The most dramatic case involving RZ was the hijacking of an Air France flight in cooperation with the Popular Front for the Liberation of Palestine and diverting it to Uganda's Entebbe Airport with 248 passengers taken hostage.
After the release of the non-Israeli hostages, an Israeli counter-terrorist mission attempted to rescue the remaining Jewish passengers and the non-Jewish pilot, who were threatened with death.
Operation Entebbe, which freed 102 hostages, resulted in the death of Lt Col Yonatan Netanyahu, brother of the Israeli prime minister Benjamin Netanyahu. All the terrorists were killed along with three hostages and 45 Ugandan soldiers.