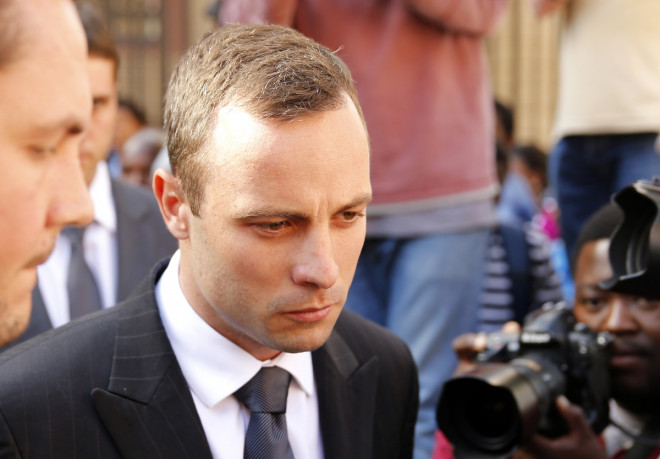 Oscar Pistorius was accused of crying to escape facing justice by prosecutor Gerrie Nel in court.
Nel made the claim to the Olympian and Paralympian after he broke down in tears for the fourth time on the first day of his second week in the witness box.
The man trying to get Pistorius convicted of murder asked him: "You're not using your emotional state as an escape, are you Mr Pistorius?"
His stark suggestion came after Pistorius had repeatedly answered "I don't know" to questions about fine details of what happened on the night Reeva Steenkamp, 29, was shot dead by the runner.
It was another tough day for the fallen star who denies murdering his former girlfriend. He foundered under forensic questioning and looked close to being overcome at times.
Nel claimed Pistorius was "tailoring" his evidence during cross-examination by changing details as he went along on matters relating to Steenkamp's last meal, the position and a duvet in the bedroom and the position of fans.
Nel said: "I'm pointing out to you how improbable your evidence is, how you're tailoring your evidence and it's not true."
Pistorius denies pre-meditated murder and claims he mistook Steenkamp for an intruder inside his luxury home on the outskirts of Pretoria. The prosecution alleges he killed her following an argument between the couple.
Pistorius also faces charges of illegally firing a gun in public and of illegally possessing ammunition, both of which he denies.
There are no juries at trials in South Africa, and his fate will ultimately be decided by the judge, assisted by two assessors.
The trial continues.