A South African man has written a book about his horrifying experience of being trapped while fully conscious within a paralysed body, unable to communicate with anyone and forced to watch endless reruns of the children's TV show Barney.
Martin Pistorius' book, Ghost Boy, relates the tale of a lively young boy passionate about electronics who fell ill at the age of 12 in 1988 after being sent home from school early one day complaining of a sore throat.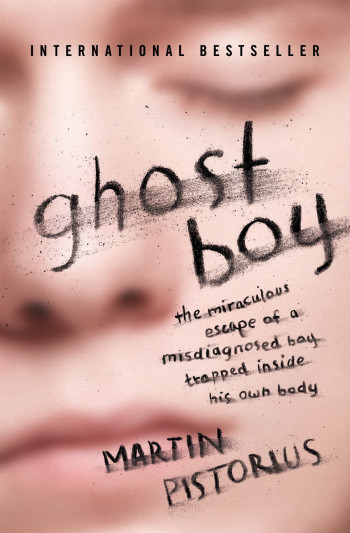 At first he lost his voice and stopped eating, and within 18 months he was mute and wheelchair-bound, having to be bathed and dressed every day by his parents.
Eventually, his muscles wasted away, his hands and feet curled up like claws, his mind failed and he fell into a coma.
Pistorius' parents were told by doctors that he had cryptococcal meningitis and tuberculosis, but in reality he had an unknown degenerative disease that had left him with the mind of a baby.
The doctors predicted he did not have long to live and should be kept comfortable until he died.
Awake in a paralysed body
However, amazingly, four years later, when he was about 16, Pistorius woke up. He was able to see and hear everything around him, but he was not able to move or speak, so no one knew.
His mother Joan Pistorius was so devastated, she attempted suicide. She revealed to America's National Public Radio that she told her son: "I hope you die.
"I know that's a horrible thing to say. I just wanted some sort of relief."
Pistorius said this was the lowest point in his life and it would take another nine years before anything changed.
"Everyone was so used to me not being there that they didn't notice when I began to be present again," he said, noting his parents and siblings continued to come to visit him regularly, although they did continue their lives and go on holiday at times.
"The stark reality hit me that I was going to spend the rest of my life like that - totally alone. It's a very dark place to find yourself because, in a sense, you are allowing yourself to vanish."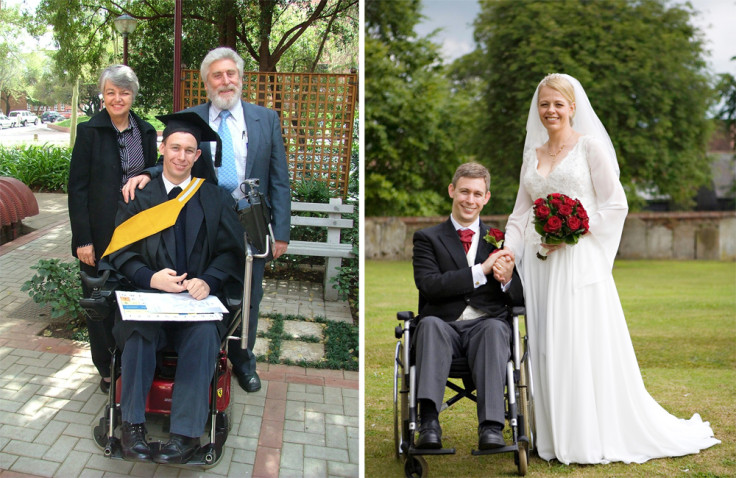 Eventually, feeling desperate to escape having to watch purple dinosaur Barney, Pistorius began training his mind.
He even taught himself how to tell the time just by looking at the sun's position in the room, to work out when the dreaded show would end.
Surviving due to his sheer will to live
Finally, at the age of 25, one of his therapists, an aromatherapist named Virna van der Walt, realised Pistorius had a subtle "language" — virtually imperceptible smiles, gazes and nods he used to indicate he was paying attention.
"Happiness surged through me. I was Muhammad Ali, John McEnroe, Fred Trueman. Crowds roared their approval as I took a lap of honour," Pistorius said of the moment his therapist acknowledged his consciousness.
Van der Walt recommended Pistorius be sent to the Centre For Augmentative And Alternative Communication at the University of Pretoria where testing confirmed he was aware and could respond to statements.
His parents bought him computer software and he was able to learn how to use a computer. He then taught himself to read and eventually trained as a web designer.
Although Pistorius is still unable to walk, he can speak through a voice synthesiser and moves about freely in a wheelchair.
In 2008, he even met the love of his life via the internet, Joanna, a social worker living in the UK, and the couple now live in Harlow, Essex.