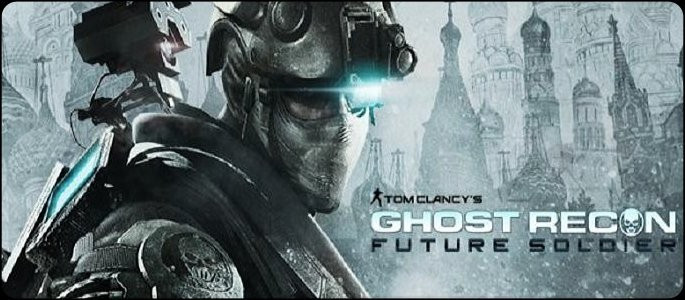 Ubisoft has unleashed a new gameplay trailer for its latest installment in the Tom Clancy franchise - Ghost Recon: Future Soldier. Besides, fans would be treated to stunning in-game screenshots and game artwork, besides box art.
The trailer opens the action sequence with soldiers hastily boarding a helicopter in a base camp. The focus then shifts to some thrilling cross-fire encounters with a turret firing on an enemy truck. Subsequent scenes depict a soldier alerting his squadmates on facing tight security while breaching the enemy compound.
The rest of the unfolding scenes portray the soldiers on their run sneaking through sewers, in a bid to escape a missile targeted at their hideout building. Apparently, some of them get injured, while some die in the aftermath of the explosion.
U.S. army members then hoist coffins of dead soldiers up and take them away. The rest of the story revolves on how the soldiers infiltrate the enemy camp to retrieve a dangerous nuclear weapon from the unruly hands of militants.
Expect over-the-head combat system giving you an absolute thrill and realism of a real-world battle scenario. Equip your gear with thermal visions and stealth camouflage systems, and get ready for special ops kind of missions with an edge over your enemies.
Be prepared to face the battle drones and robots amidst snow-filled terrain. Expect multiple targets surrounding you and testing your quick second reflexes with a wide array of deadly weapons including turrets and missile launchers.
The game is a total team-based warfare and one false move could screw up your whole mission. The trailer ends with some real tidbit - reveals the game release date.
Watch the cool video of the Premier Gameplay Trailer below:
Must Read: Britain on Snow Alert as Cold Wave Sweeps Europe
Must Read: Top 10 Most Anticipated Games in 2012